So I've been back nearly a week and I feel like my feet have barely touched the ground.... Its funny - when you look forward to something for what seems like a long time and then it goes by so quickly!  But I'm not sad - quite the opposite - happy to be home in our beautiful country and enjoying my family and friends over what in my family is a pretty special time.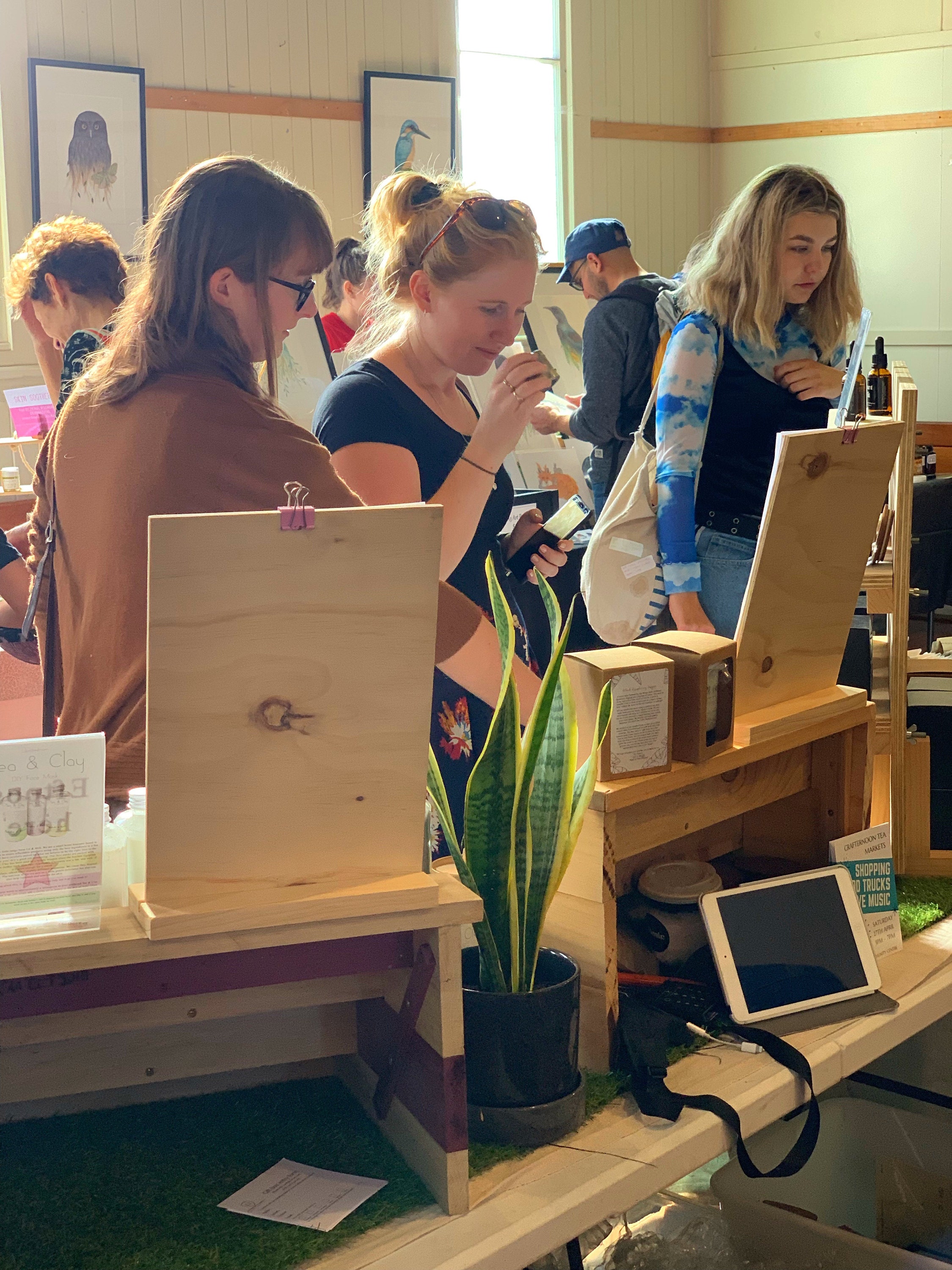 It was good to be back at Crafternoon Tea, Kingsland on Saturday
We arrived back in the early hours of Good Friday and had Crafternoon Tea, Kingsland the very next day.  I was pretty jet lagged so a bit groggy, but survived the market crawling into the bed for an early night to arise to Easter celebrations the next day. My husband, John is Polish, and he and his family have always celebrated all the trimmings of Easter despite not being particularly religious.  My kids have grown up enjoying traditions such as egg painting, family feasts filled with homemade Polish delacies such as Pierogi, Sorrel soup and a tradition that has its beginnings in Polish custom which has now been taken to the next level.....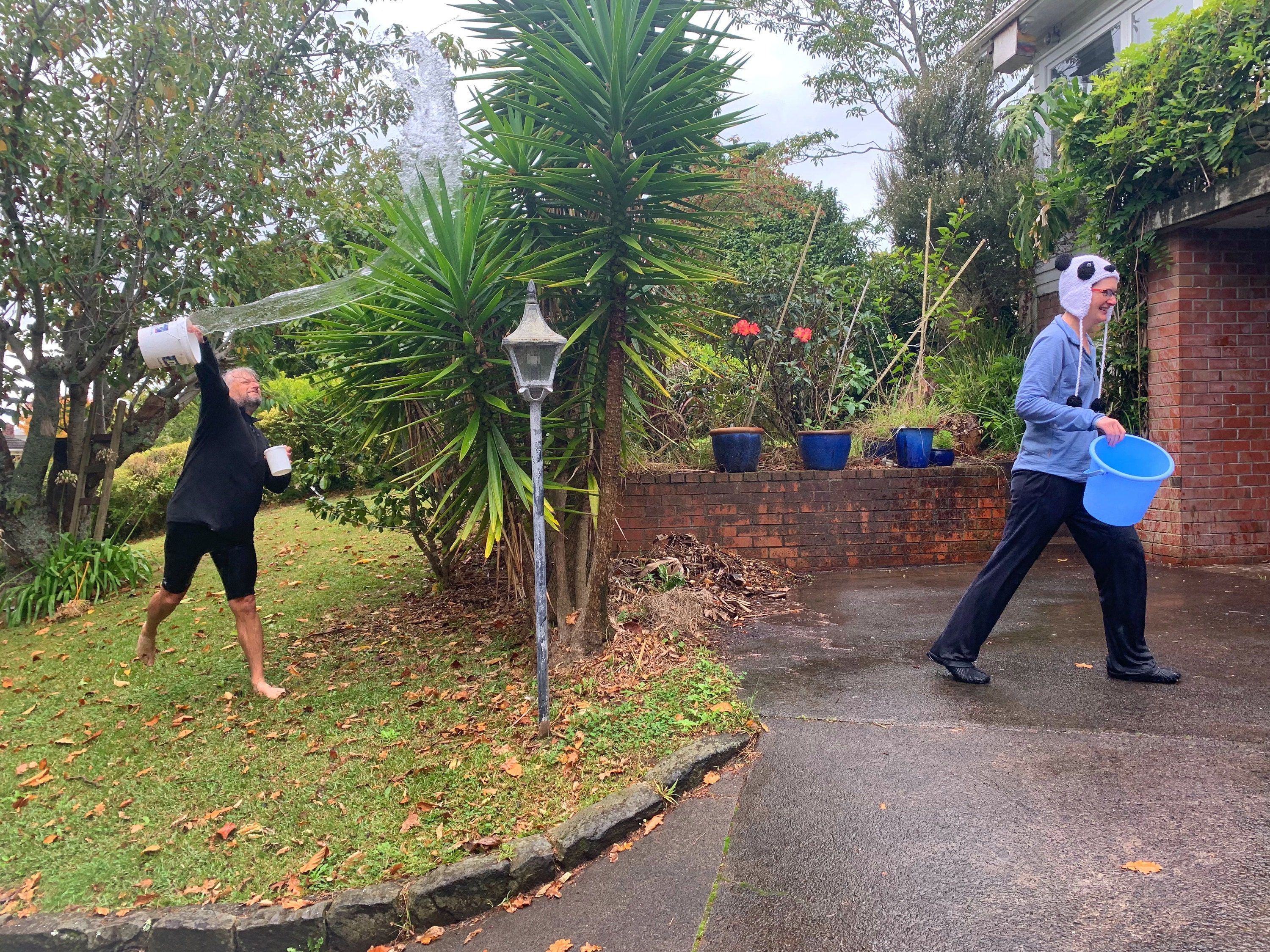 Wet Monday is something my kids have a love hate relationship with.  Occuring on Easter Monday in the  morning, it is for want of a better description an 'all out water fight' between anyone who dares show their face (they come hunting for you if you don't).  There is .  If you hide inside - expect your house to get wet. My parents know to show up after 12 noon as before then, they like everyone else will fall victim to the hose, bucket or whatever vessel is handy.
So this past week has been a busy one.
I released the first New Turquoise design on Wednesday in preparation for an event I am really excited to attend.  Crafternoon Tea are holding a Twilight Market at the Grey Lynn Community Centre THIS Saturday night.  It's an area I used to flat in and loved, so I am really excited to be back and meet some of the locals!  
I will also endeavour to have a few new things to show you - so come along and enjoy the Live Music and awesome Food Truck line up including some of my absolute faves! It should be a great evening.  It starts and 3pm and concludes at 7pm so its not a late one.... 
The New Turquoise & Picture Jasper design is just the first design.  There will be quite a few others including more with Turquoise in blues, greens and whites several other exciting stones that I am inspired to start creating with - so watch this space!
Below is a stacking idea for the new Turquoise Design - I designed it with the Picture Jasper set in mind as I love the combination of Turquoise and woody Brown.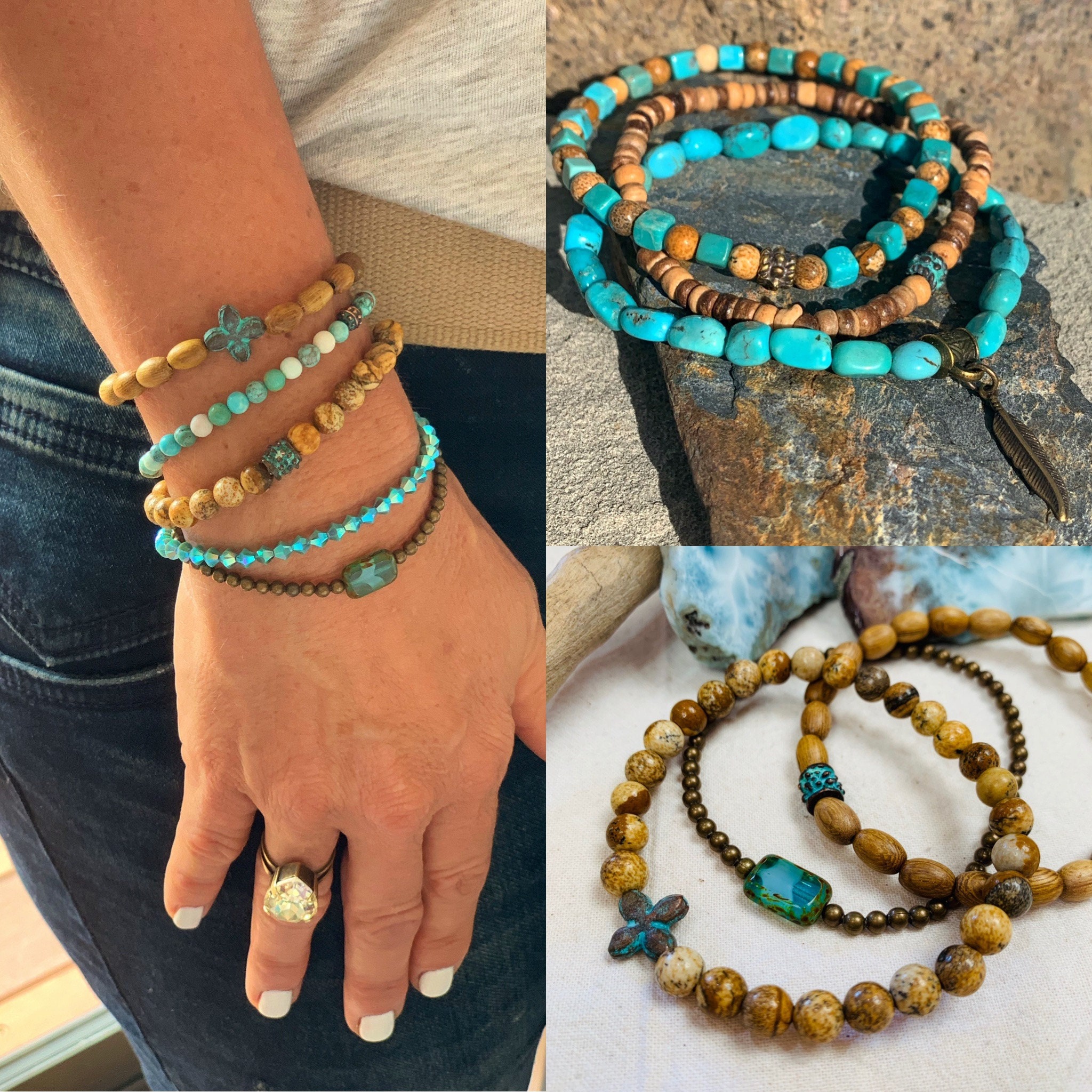 I have another event coming up to tell you about - but that is news for another day!