Today was a busy day filled with lots to do! Multi tasking was definitely in order with last minute orders, a catch up with a friend, a long overdue hair appointment and of course the ever present tidying and cleaning!
I have been studying this Lonely Planet book over the last few weeks for some ideas of where best to spend our time.... but needed to put it down for a bit today to finish up these last minute orders.  
Today is the final day for online orders ... To be specific, whilst the website will remain open, I cannot guarantee postage beyond tomorrow's batch as my schedule is jam packed..... and of course I leave on Saturday. Whilst my bracelets are all being looked after by a friend she will be unable to process orders in my absence so any orders will be sent out on the Tuesday after Easter Weekend.  If you're desperate for something before I go on Saturday you can still order tonight or come and visit me at Crafternoon Tea Albany THIS Saturday from 10am-2pm.
What do you think of this lot?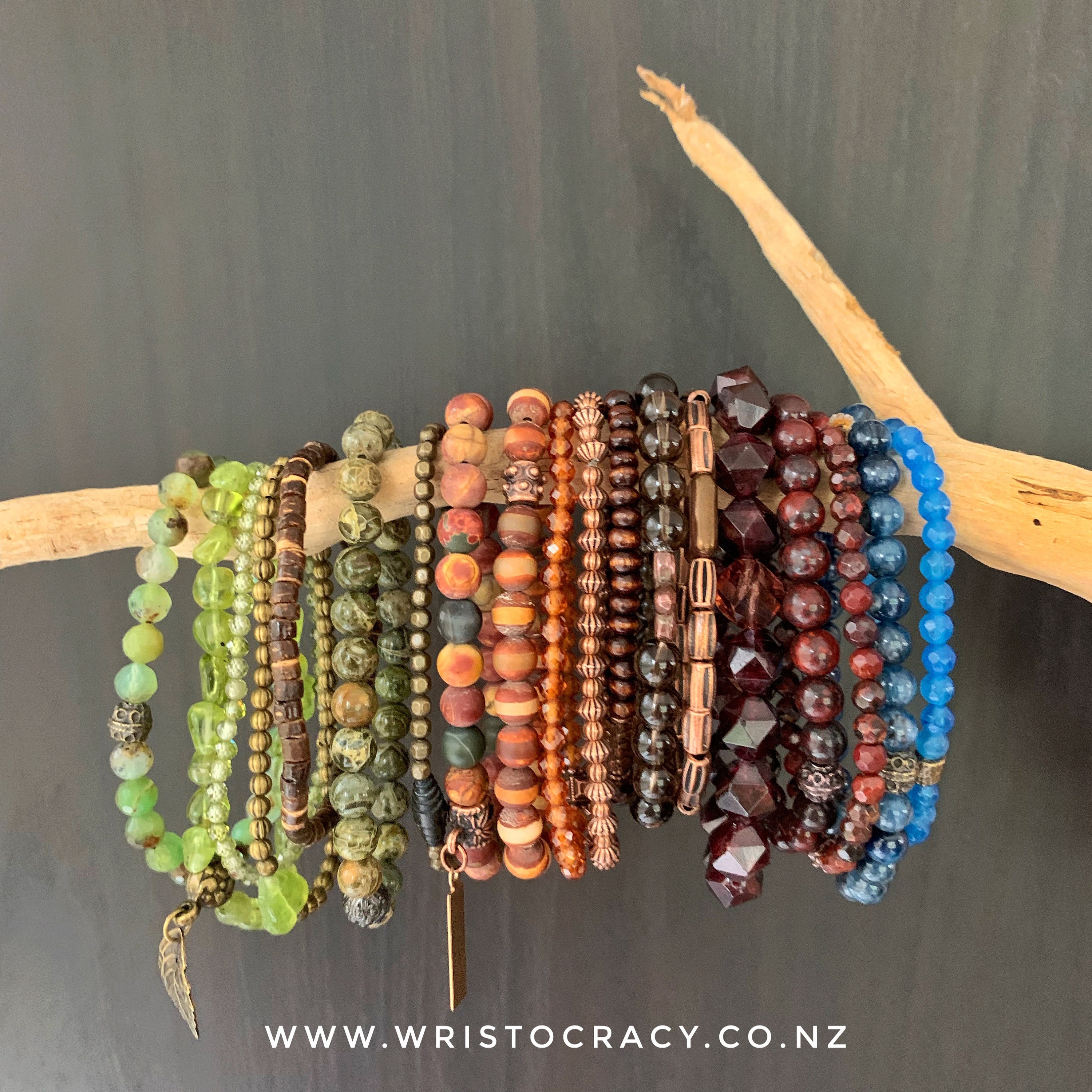 I have to say I am rather smitten with this selection of colours - particularly when displayed all together like this.... It's the perfect mix for Autumn don't you think?  
This lovely combination is a last minute order with a mix of sets and custom makes.  It includes Peridot, Chrysoprase, Zirconia, Breciated Jasper in two colours, Coconut Shell, Red Creek Jasper, Dzi Agate, Hessonite, Smoky Quartz, Garnet, Poppy Jasper, Kyanite and Blue Agate. Wow! What a lucky recipient don't you think? I had so much fun working with all these colours. 
As you probably know I can't resist colour and generally always have new sets waiting in the wings.  This customer was after some red and fell in love with the Garnet and Jasper that I had waiting in the wings to be one of my next sets and my sample Kyanite.  Do you like them?  The Kyanite I'm still working on setting up - but let me know if you're keen on either as your opinion counts!!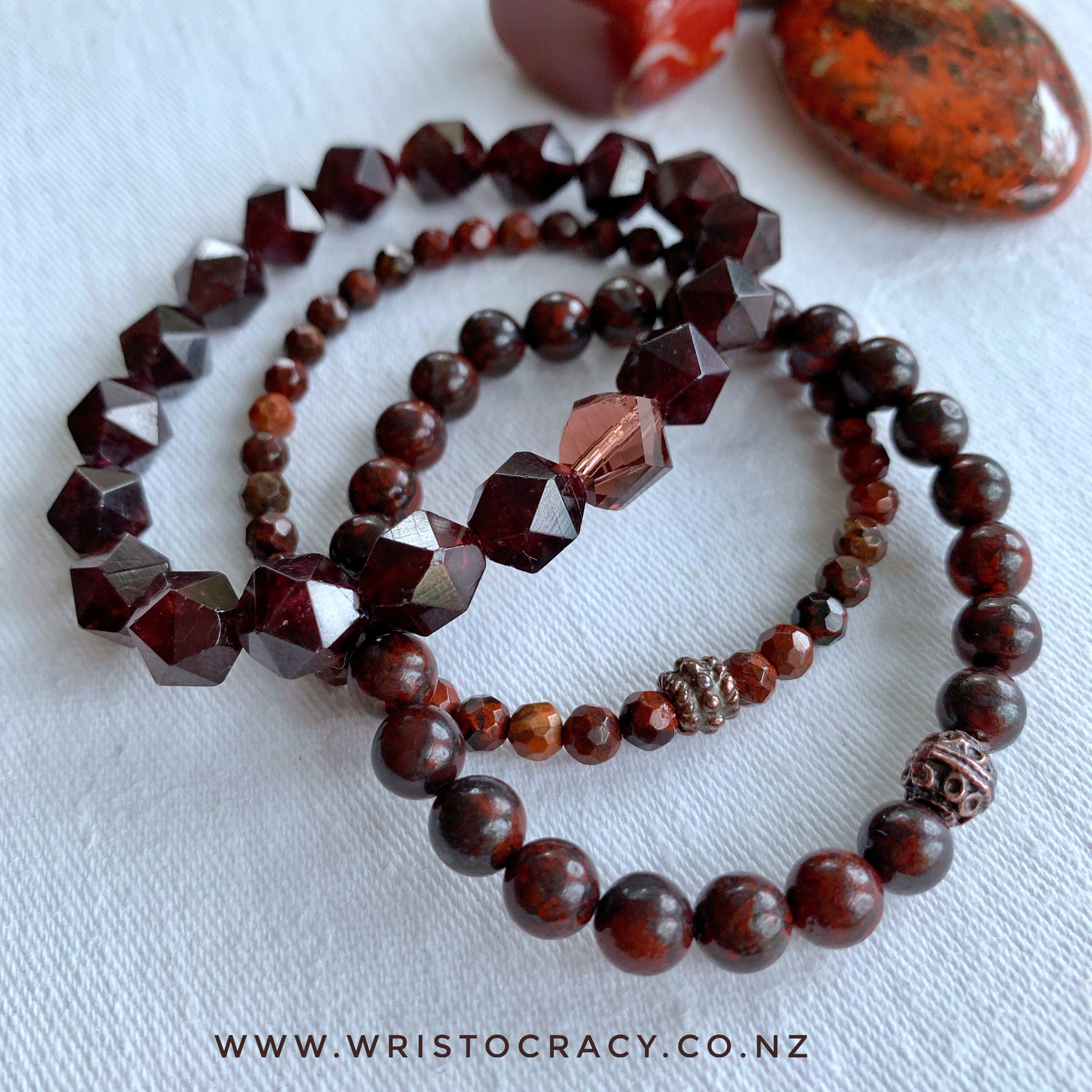 I haven't yet added this one (above) to the website but will be doing so at some stage soon or if you want if before I go - perhaps let me know and I will bring some to Albany on Saturday!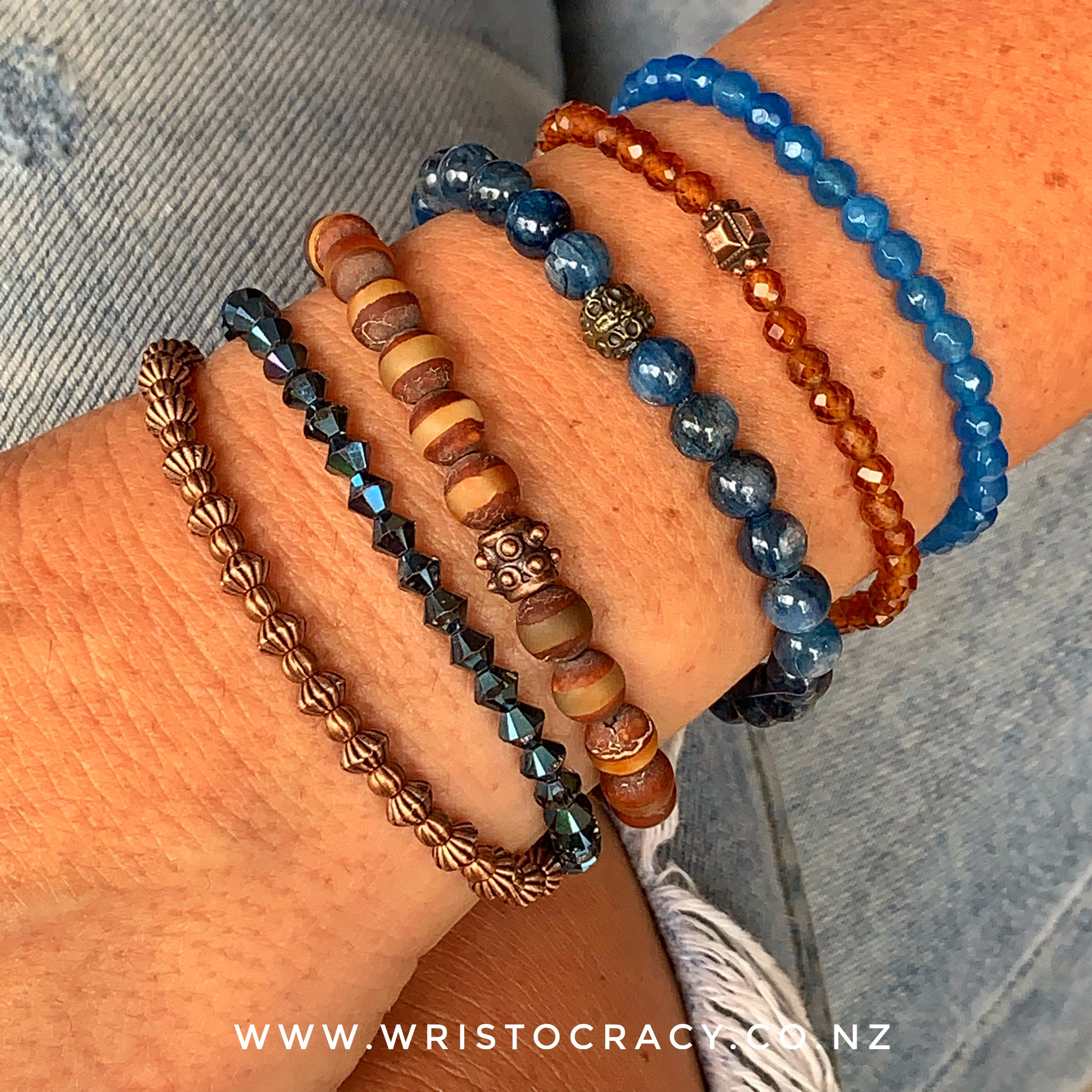 I haven't finished playing with the Kyanite yet - but as my hand model was on hand we couldn't resist trying it out with the Dzi Agate set and some Swarovski Crystal... what do you think?