I've been reading a lot about the colours of Autumn fashion this year and this yellow is definitely one of the "go to" colours.  Its warmth works particularly well with black, charcoals and even bold animal prints and in stones that can translate to all sorts of exciting combinations including Zebra Agate, Dalmation Jasper and many more besides.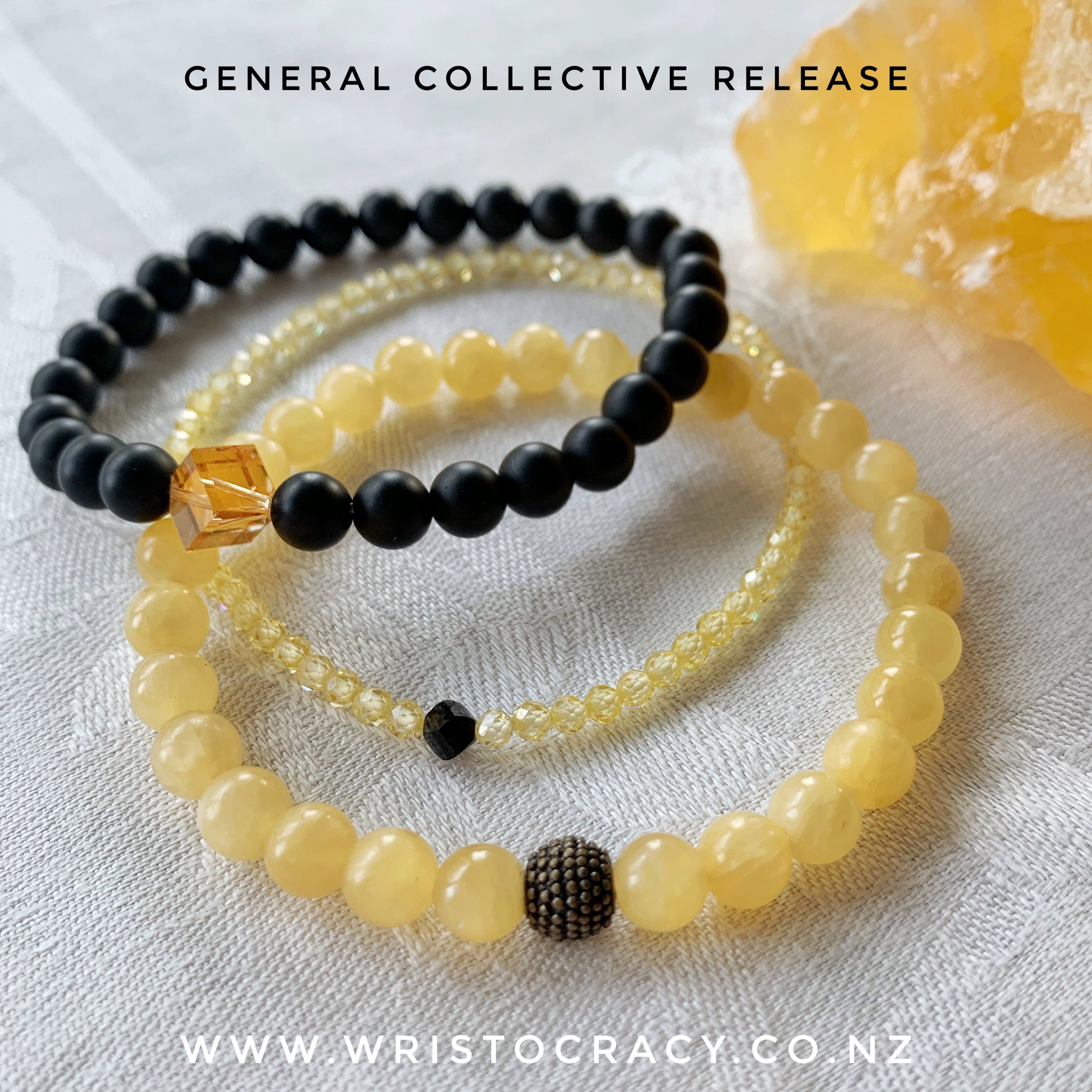 The basic set of three (as pictured above) is made up of Polished Honey Jade,  Matte Black Onyx Agate and Honey Zirconia finished with Swarvoski Crystal.
It can of course be worn as a stand alone set or extended with the introduction of other bracelets including several other Wristocracy sets such as our Honey Calcite, Lava Stone, Zebra Jasper, Dalmation Jasper or even our Cream Magnesite sets to create different looks.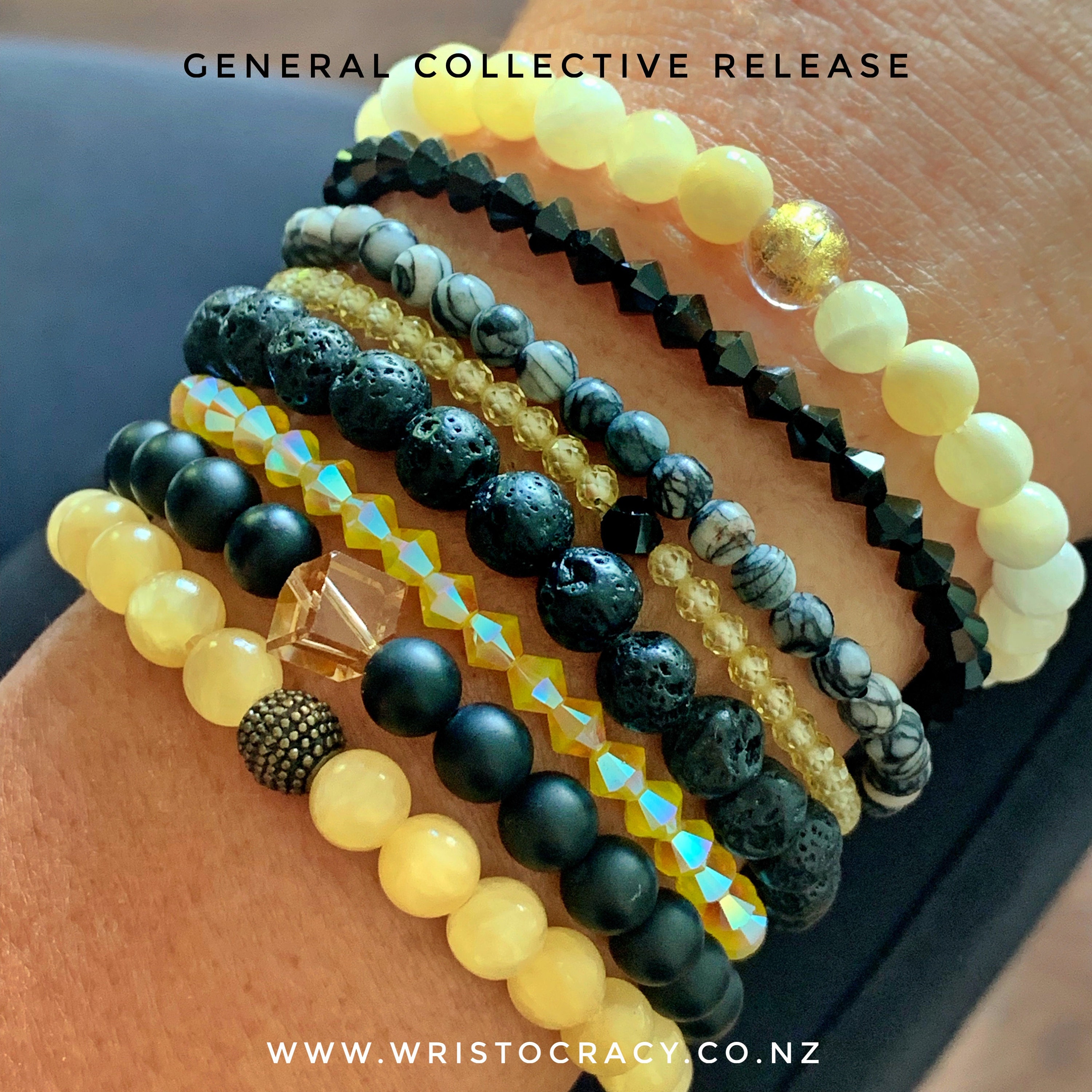 In addition you have the option of adding Swarovksi Crystal and Crystal Pearls, available in a variety of Blacks, Charcoals, Creams, Yellows and Golds.  
I have also decided to sell some Citrine Singles alongside this set, to extend the wearability even further.  These will be available online soon along with all the other General Collective Releases and some additional singles I am working on.  Sorry for the delay - I am going as fast as I can! :D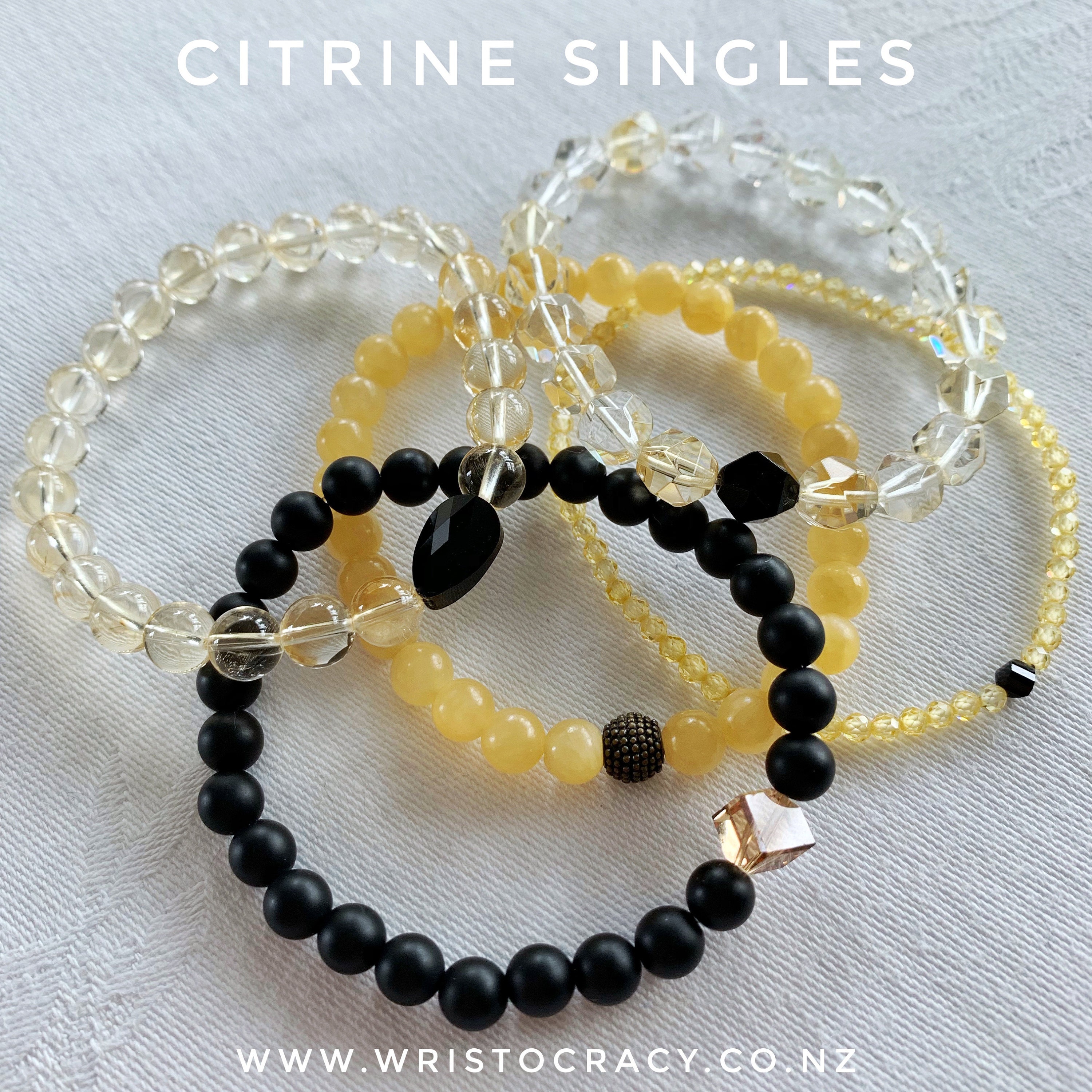 Combine with other bracelets for the ultimate bracelet stack... the options are extensive.  Try adding in some of your own gold or brass fashion or keepsake bracelets or animal print for another twist and a look unique to you.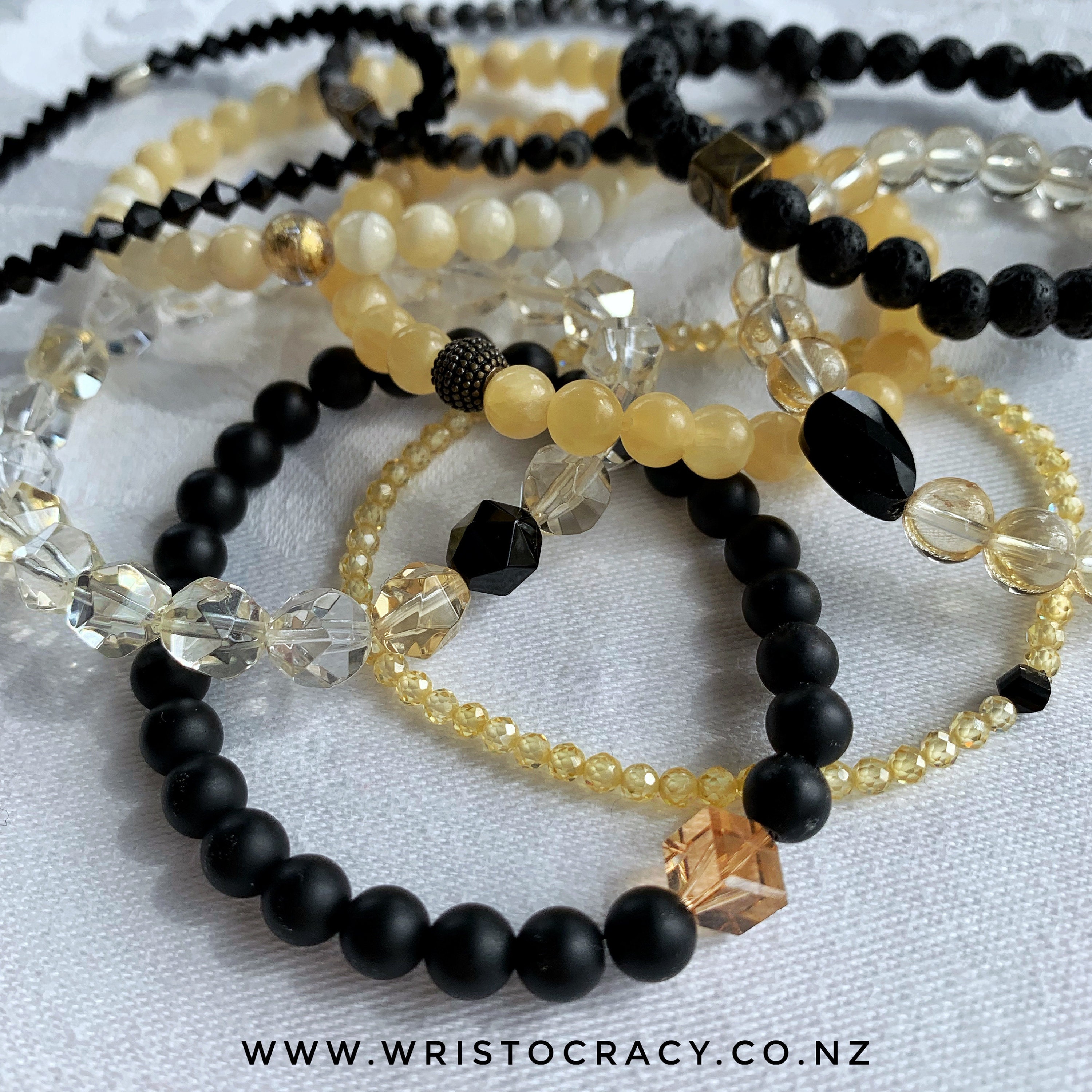 Honey Jade the large yellow bead component of this set is believed to be a powerful emotional balancing stone. It is said to radiate divine unconditional love. It dispels negativity from the third chakra (solar plexus) and has been used by the ancients as a sacred stone assisting one to access to the spiritual world
The Onyx Agate is about grounding and strengthening. It's also wonderful for boosting your willpower and discipline.
Citrine is believed to be of value in healing the spiritual self.  It is also a powerful cleanser and regenerator. It carries the virtues of self-healing, inspiration and self-improvement.
Yellow crystals bring you enlightenment, optimism, warmth, and clarity and Golden crystals bring you success, enthusiasm, happiness, and power.
As I suggested in the title, this gorgeous yellow combination really is anything but mellow but could add a real zing to your life and to your wardrobe this Autumn.