Today, I was determined to start the week off right - my first time back at Pilates since my back went out (gently does it... and I survived) followed by a walk. It is important for me to do this as the rest of the week I will be threading up a storm in preparation for General Collective this Sunday. 
So I get lots of requests for stones that people want me to do in bracelets - I try to cover most and for months now one of my most common stone requests has been Rainbow Moonstone and whilst I've included it as part of the Blue Lace Agate set and as a stand alone bracelet - I haven't offered it as a dedicated set - until now.  
Introducing my first Rainbow Moonstone set.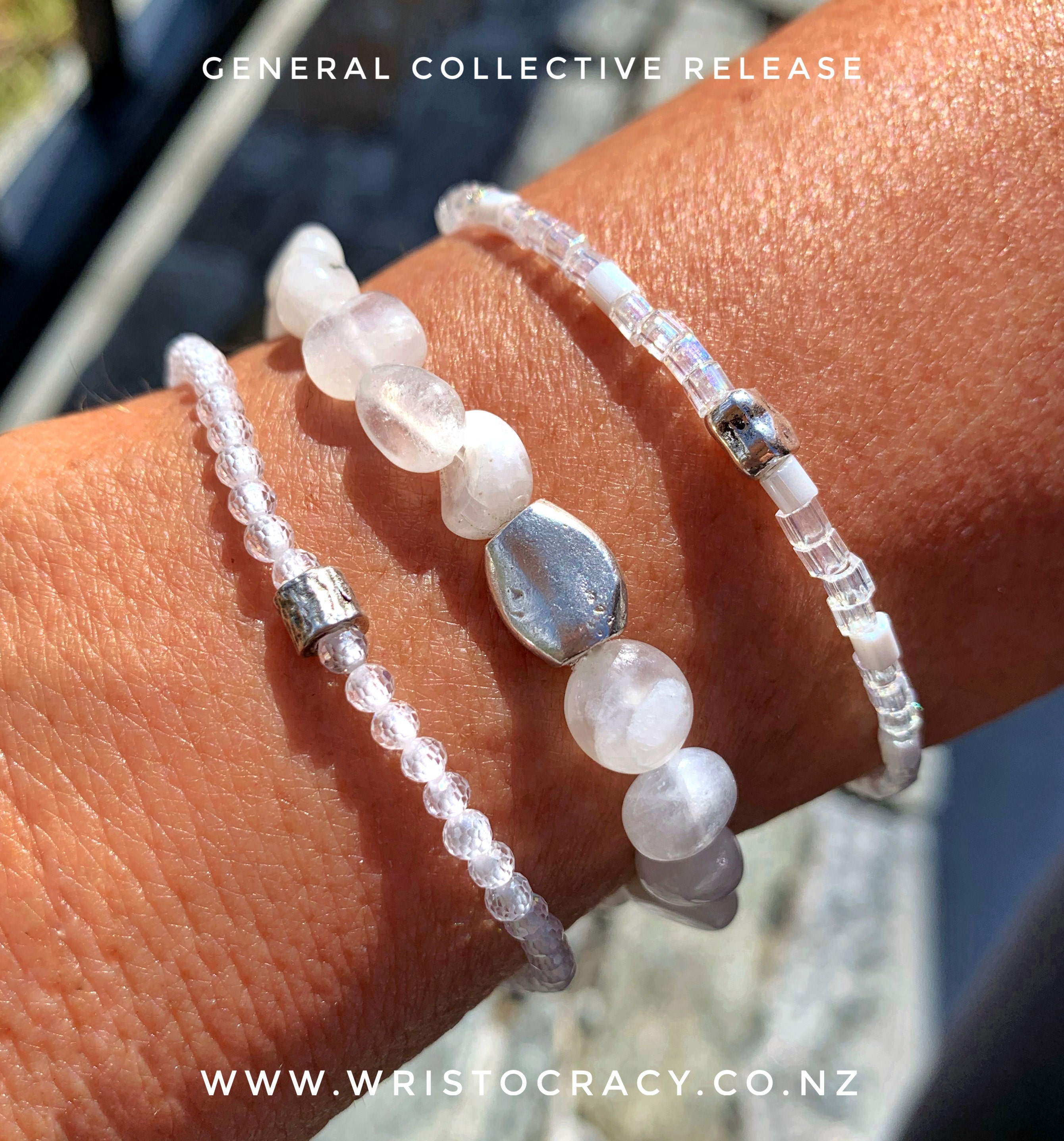 This gorgeous little number features the loveliest tumbled Rainbow Moonstone with the signature iridescence that makes Rainbow Moonstone so popular, a brilliant sparkly white crystal Zirconia and shimmering seed beads. 
It is a lovely little set that I've had up my sleeve for a little while but I have been saving for General Collective and at $45 for the 3 bracelets and I imagine it will go quickly.
I have some lovely strings of large rounds that you can add to this set with or you can coordinate with so many other sets or your own silver bracelets. 
Because this week is always very busy for me I had to take these photos on the run - so sadly, they didn't show the iridscence quite as I wanted and everytime I clicked to take the photo it decided to play hide and seek so I decided to highlight just how fickle it can be depending on the light....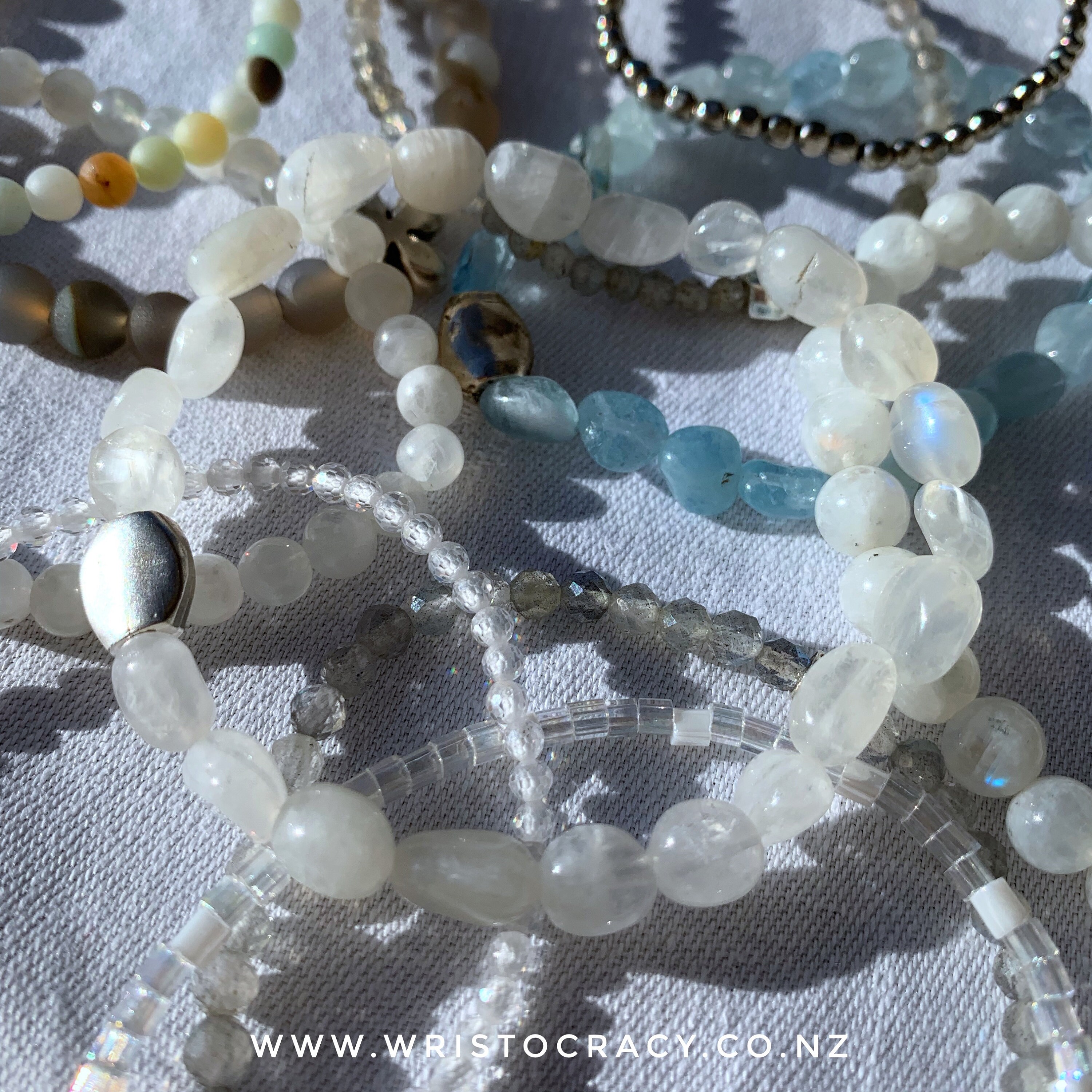 In the sun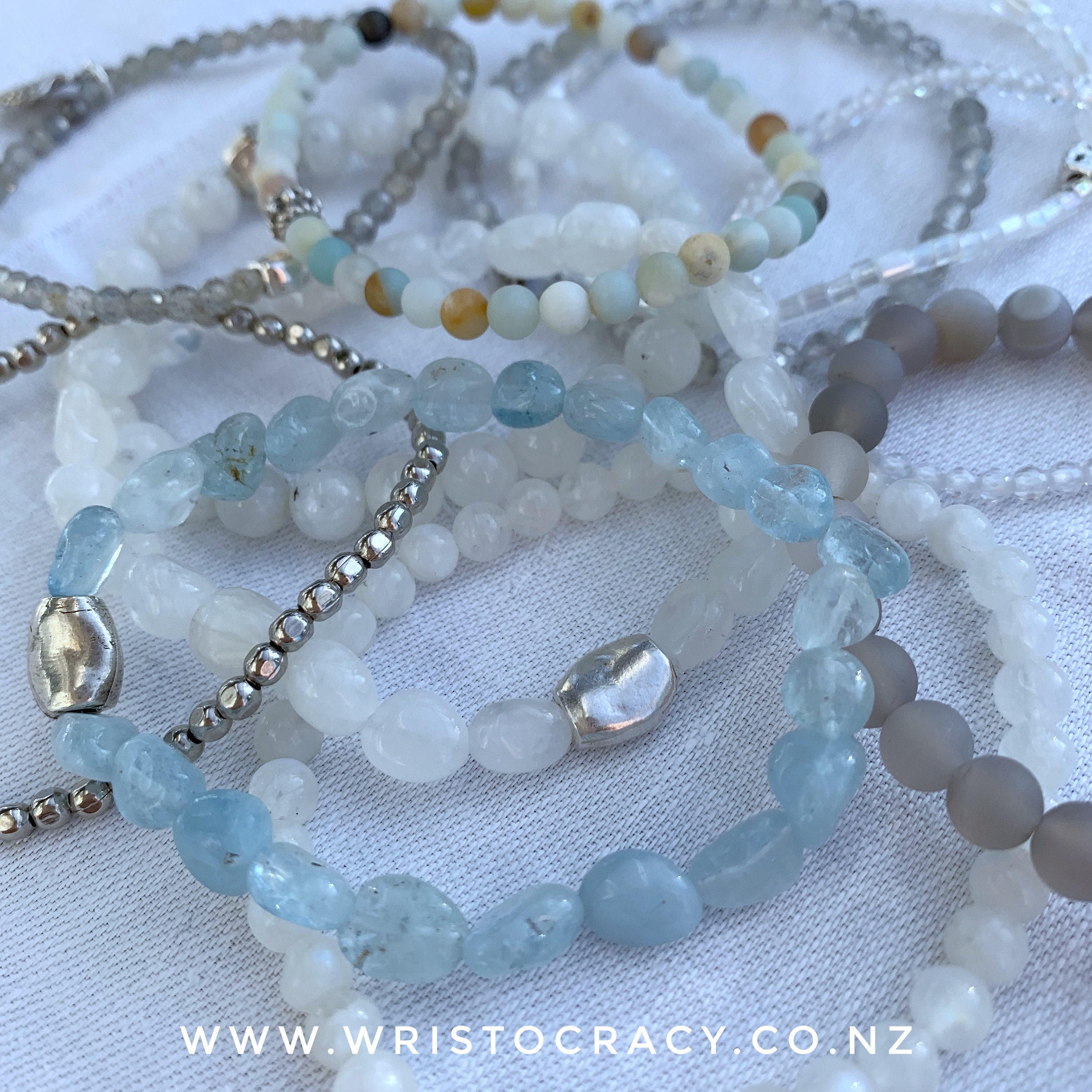 Better lighting for the photo but doesn't show the Iridescence.
I think both of these photos also show how well they go with two of the other General Collective Releases.
This set also works with Snow Quartz, White Agate, Silver Wrist Collection, Rose Quartz, Aquamarine and so many others including your own silver jewellery ... or if you prefer wear as a set by itself, you can see it looks gorgeous anyway.....
Ok... tomorrow I have something quite different to show you and the day after and the day after ....