Today I've been hanging out here on the 32nd Floor, trying to work and not get too distracted by the view.... No seriously, life today is not so hard....Bottomless coffee and as many biscuits as I can eat and a view like this are just a few of the things I'm contending with though.....  I have to say our hotel in SFC has been incredibly well appointed, centrally located and the staff and facilities are very pleasant. 
I decided today to stay close to homebase, as I wanted to avoid spending too much money.  It really is too easy when you are travelling ain't it?  We leave San Francisco tomorrow morning, Yosemite bound with a few stops along the way and whilst I haven't really bothered with Macy's, Barney's, Tiffany's, Nordstrums etc etc - I don't feel deprived.  I avoided them by choice and instead focused on seeing places and talking with locals.
For most of this morning I repacked my bag, tidied up, had a coffee and did some flatlays with some of the new haul ..... what do you think?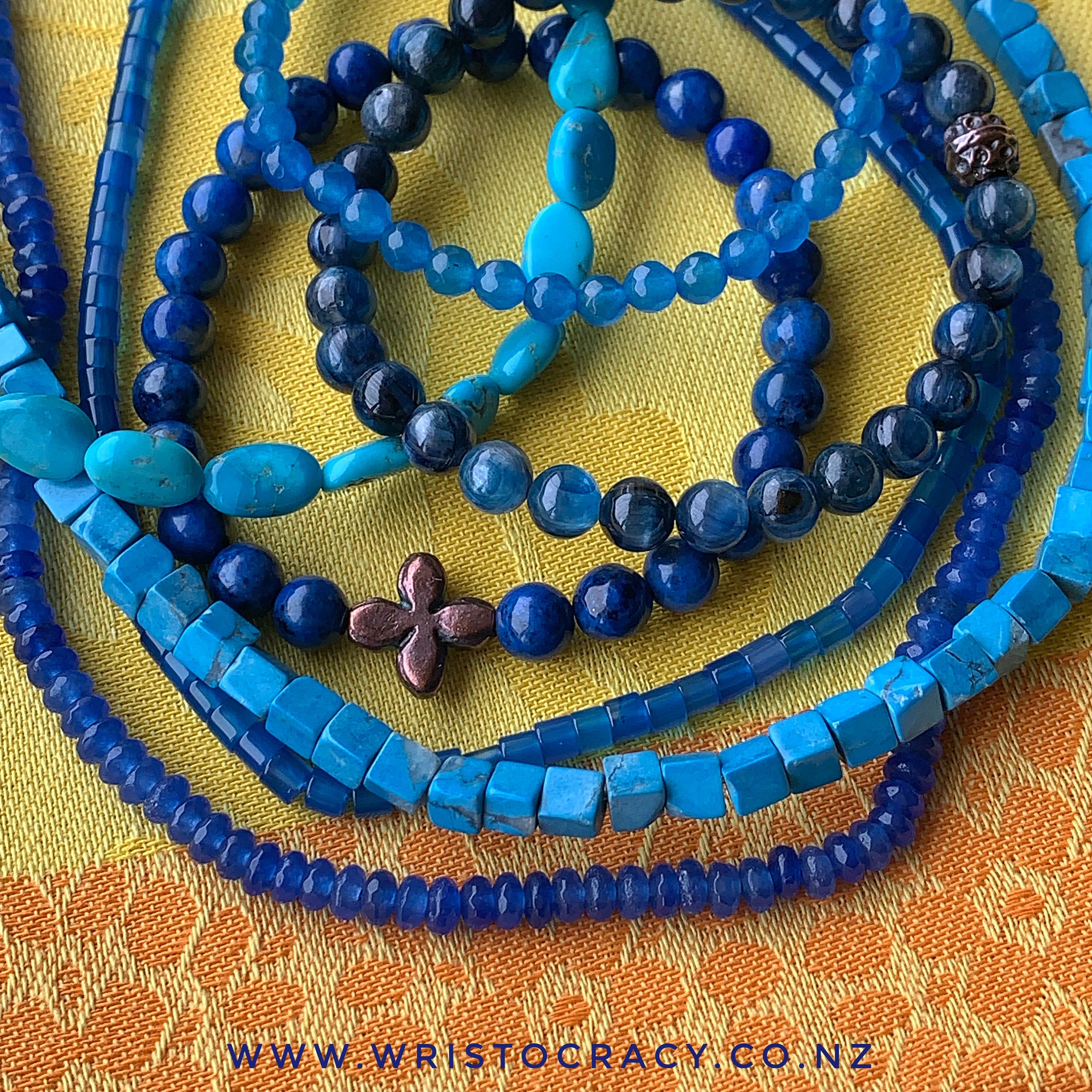 The mix above gives you a hint of where I am going with the blues - Agates, Turquoise, Sapphire Quartz and Kyanite - all incredibly beautiful hues.  Some, I will be "setting up" ..... others will be available as individual  bracelets.  I haven't decided on the exact details yet but please let me know if you are interested in a particular stone and I will work with you to create something special for you.

This afternoon we wandered down Market Street to the Ferry Building.  I have actually visited here once before in 1989 - wherein I lunched with my mother and a friend of my fathers at the renowned World Trade Club, that once resided here.  That club is now long gone and has been since 2006.  
The Ferry Building now houses restaurants and food focused shops - like the Mushroom Shop (pictured below) and is definitely worth a gander. It also has a lovely little book shop - where I could confirm my suspicions were correct and indeed they were Pohutakawa trees I spotted a couple of days ago in Haight Ashbury!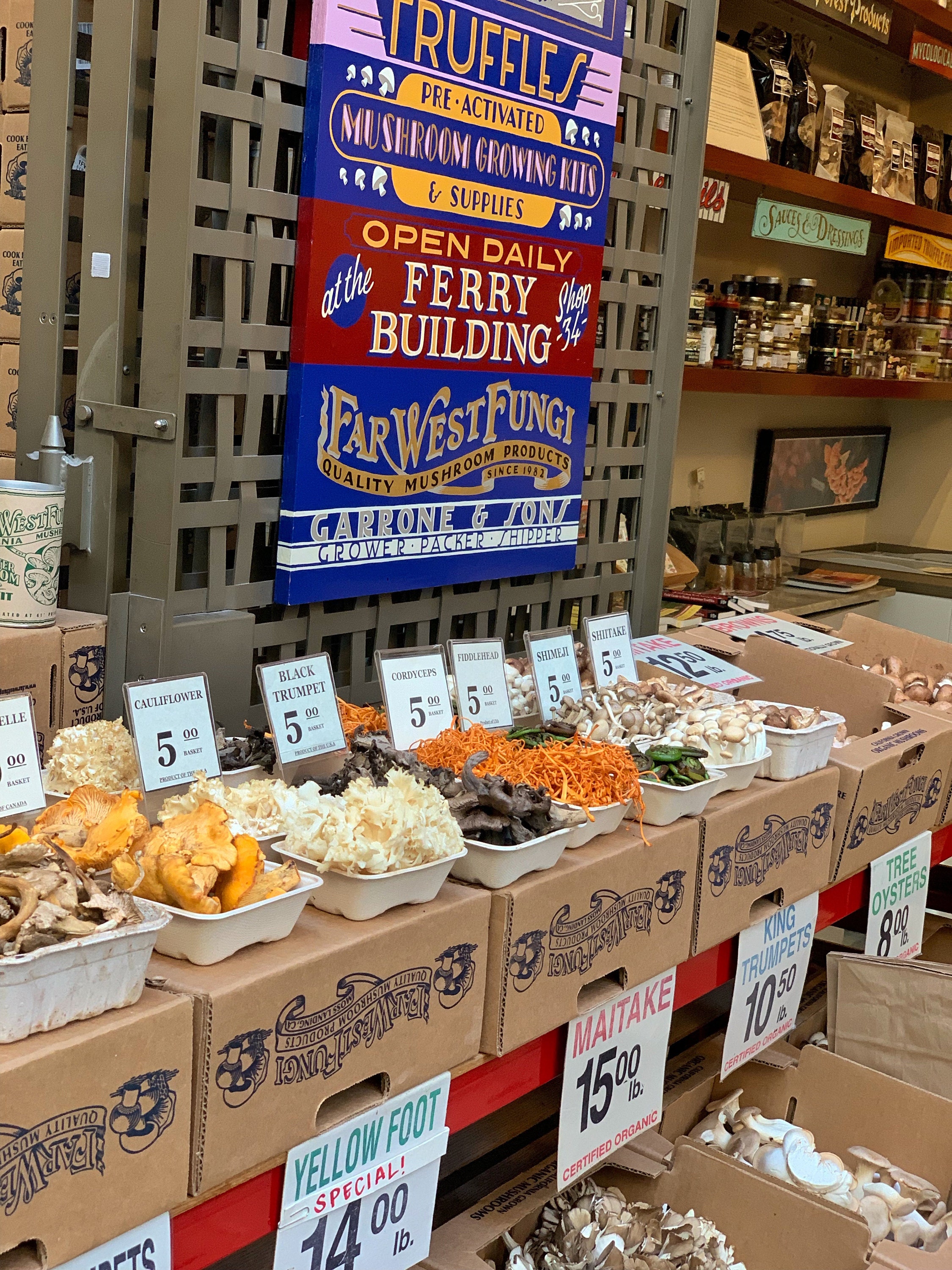 The Ferry Building has amazing views of the Bay Bridge (check out our lame selfie below) and Treasure Island (for fans of The O.A) - It also had a little street market opposite today selling art, jewellery etc that you can just see in the panorama shot above on the far right.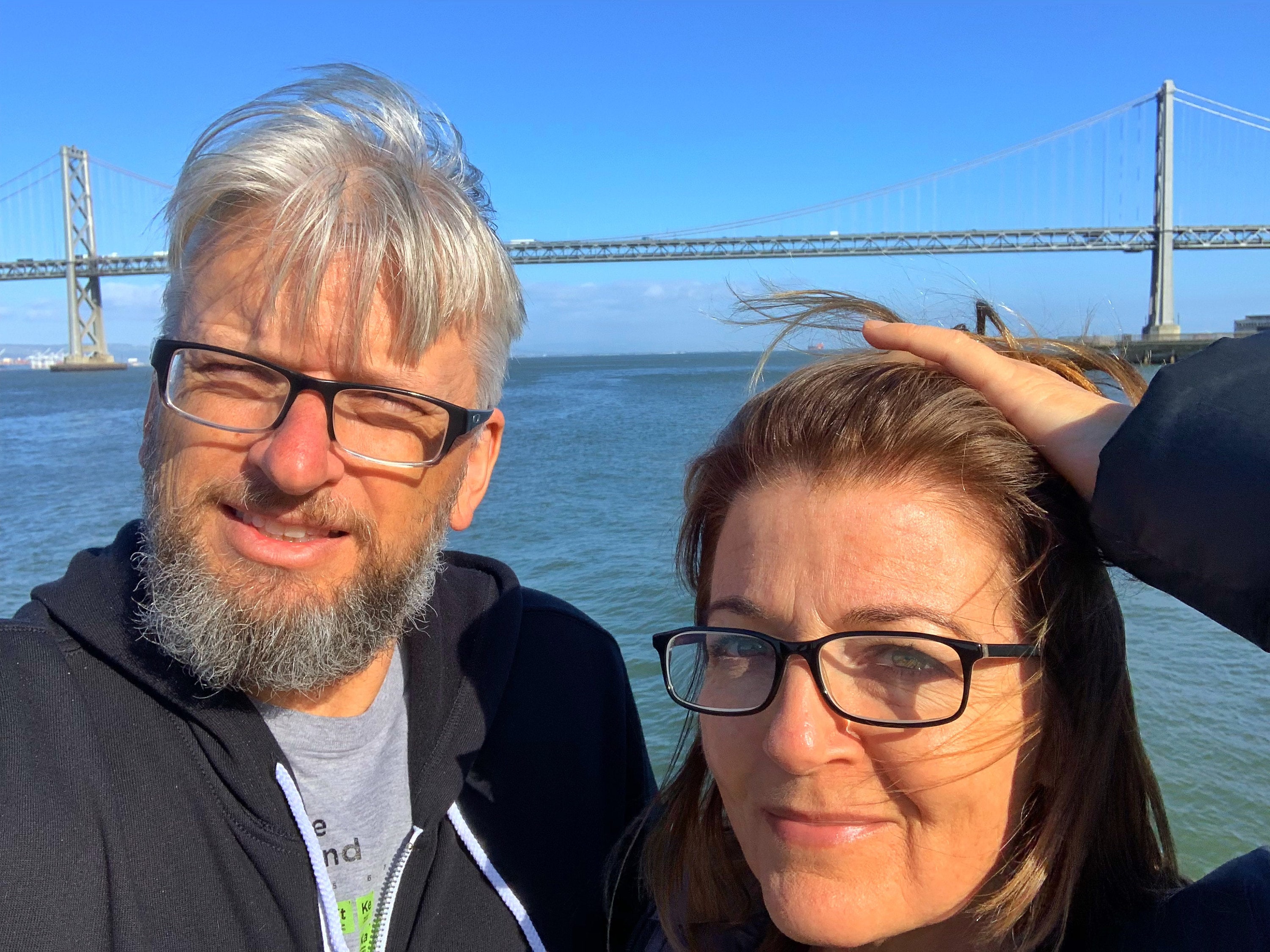 We shared a plate of vege nachos down at the Ferry Building - fairly average food....  but views were gorgeous.  We then made our way back to the hotel, taking the long route via China Town (which I might add was a little more lively during the day today).   Tonight, we will finish packing and get ready to leave first thing tomorrow  -  Yosemite bound  - but maybe with a few stops along the way.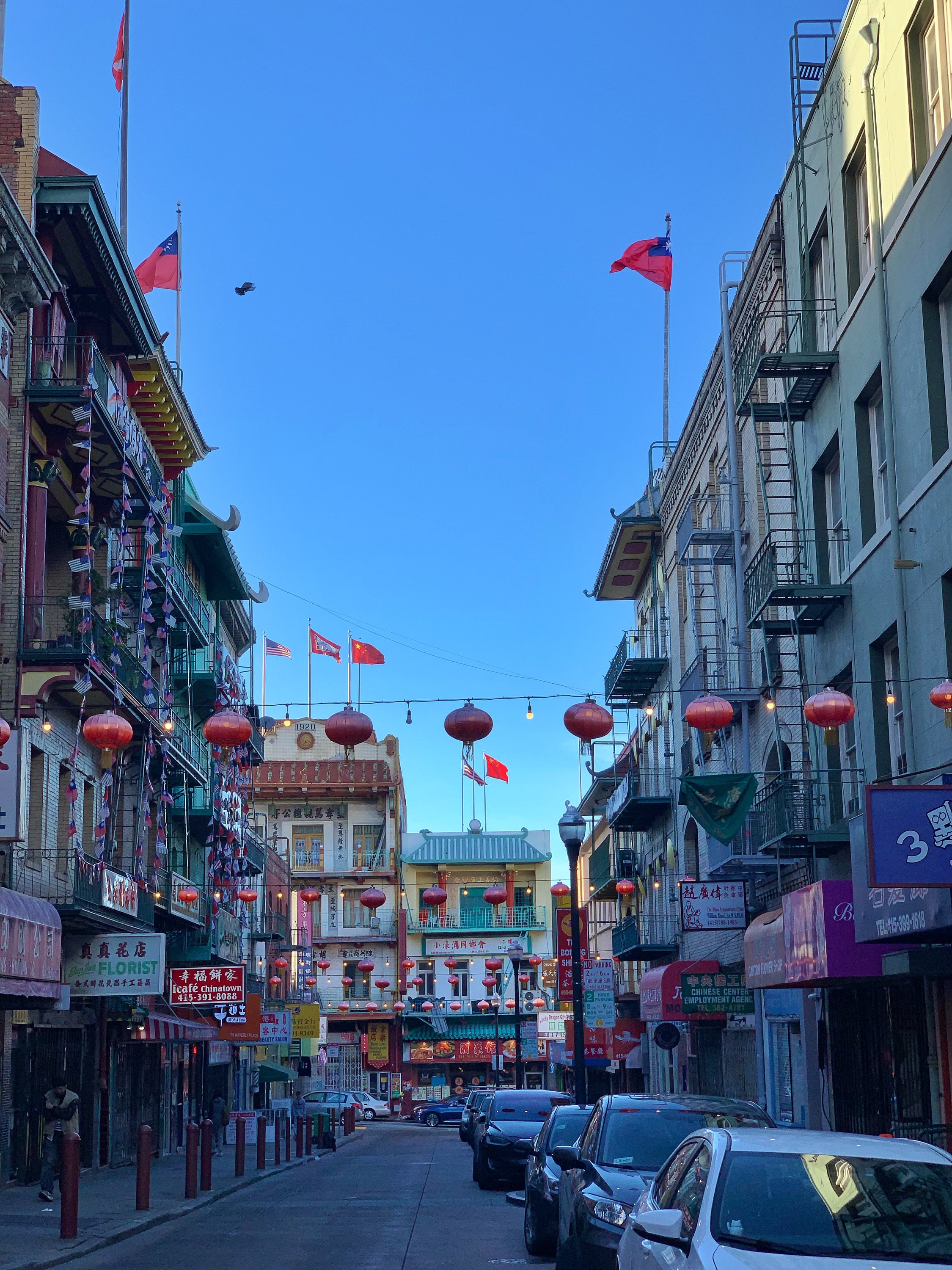 Well, I think if you've made it this far - you deserve another bead photo - This is afterall supposed to be a blog about beads and bracelets! LOL!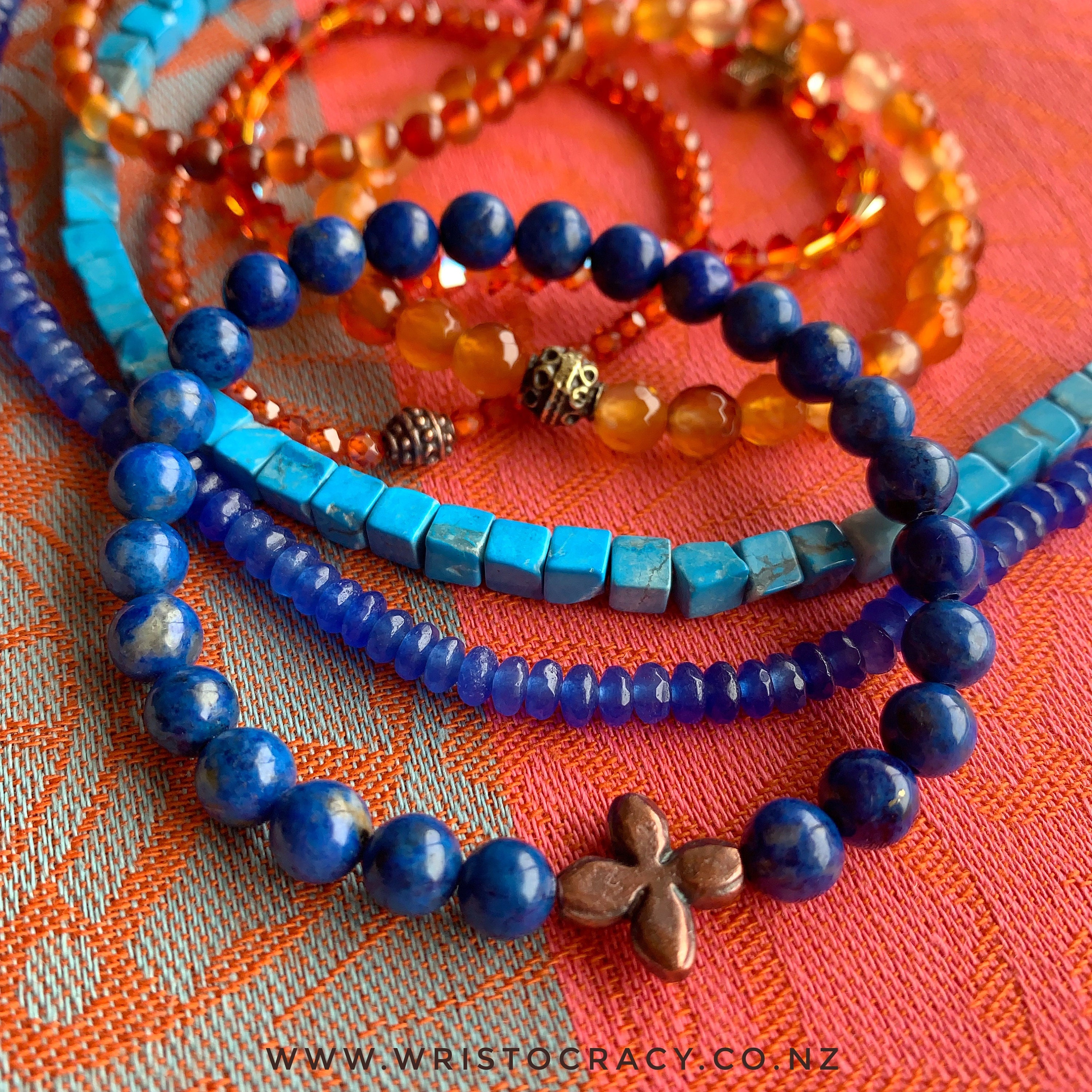 Don't you love the autum hues and how well blue can work with both orange and gold and so many other colours as well ... but that is a story for another day!