I promised to be back on to it today and true to my word .... here I am. 
General Collective is just two weeks away and I decided it was time to introduce one of the new special releases for this event.
A brisk walk in the grey and gloomy weather with a good friend early this morning, helped clear my head allowing me to switch into 'create' mode ...... and the pictured set is what emerged....
This set actually matches my mood ..... grey, tinged with the colours of the river and flashes of iridescence.  It is strung from a Matte Grey Agate combined with a Matte Black & Gold Amazonite and a faceted Labradorite.  
It possesses simplicity and speaks of all things to me - out of the grey there may come hope.  
Grey Agate is a grounding stone, bringing about an emotional, physical and intellectual balance. It provides a centring and stabalizing energy, harmonizing yin and yang, the positive and negative forces that hold the universe in place.
Labradorite enhances the mental and intuitive abilities. Labradorite is said to bring out the best in people, tempering the negative side of our personality, the traits and actions that rob our energy and may produce depression or shame. It assists in reducing anti-social, reckless or impulsive behavior in children, teenagers and adults who are easily led into trouble by others.
Amazonite assists in communicating one's true thoughts and feelings without over-emotionalism. It also enables one to see a problem from another's point of view in order to affect peace, or to see both sides of an issue objectively to resolve one's own inner conflicts.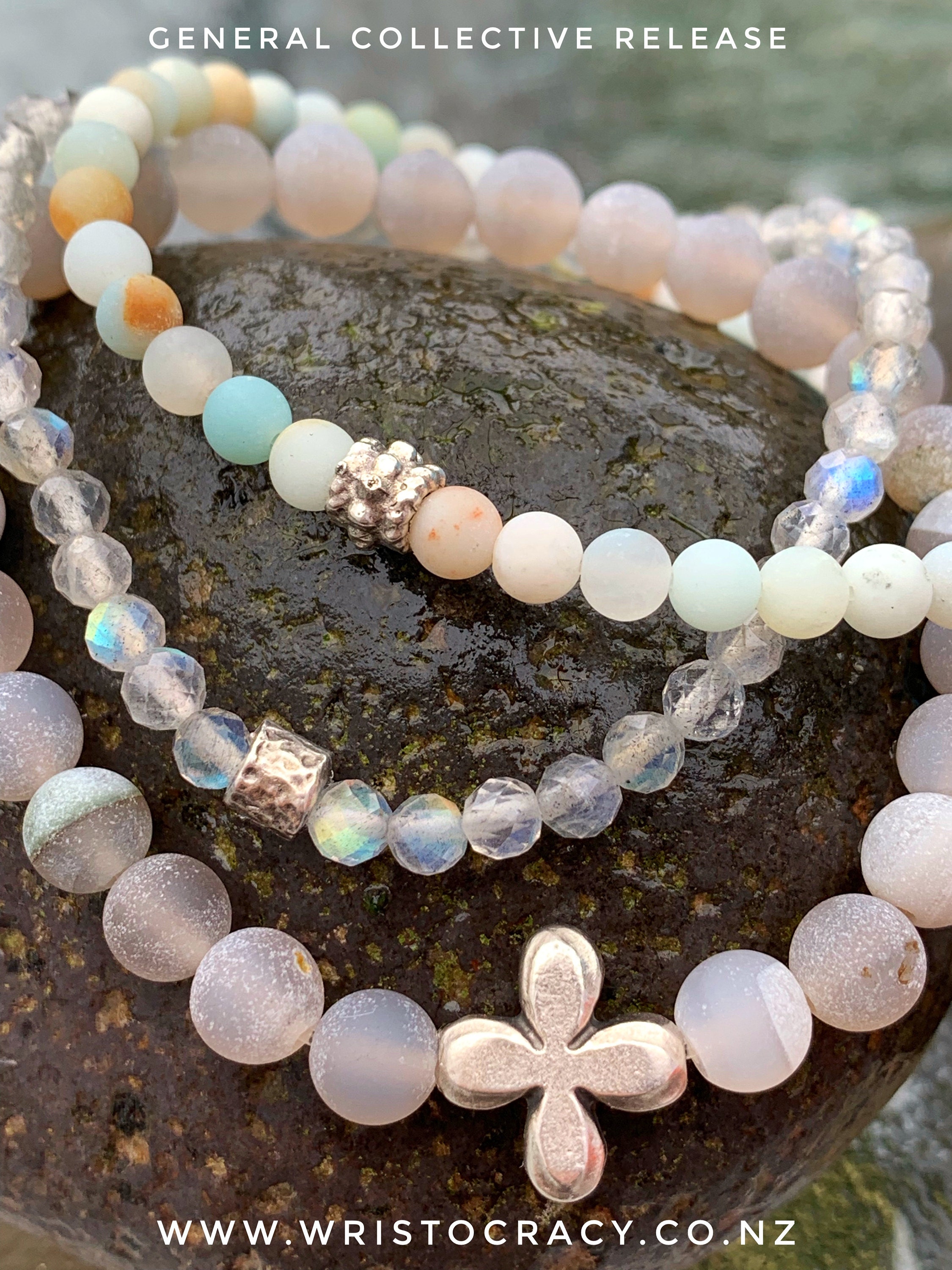 I have three events coming up over the next two weeks.  Check out my events page for a full listing and I hope to see you at one of these events.