Wow! What a day... it was epic!   Thank you all so much for visiting my stall - I loved working with each and every one of you!  I also thought the standard was exceptionally high for all the great stalls and it was great to see a variety of new stallholders too.   
I really had hoped to take more photos at General Collection of all the action, but time got away from me and I was head down for most of it ... so I'm afraid a couple of photos of the boards at the beginning and from then on I was just too busy.  I definitely slept well after all was said and done, though I did have time to load up the new General Collection bracelets to the website as I prepared them last week so I just had to push a button!
I loved working with you all yesterday and to those that had to wait for their sets to be resized or to be served - thank you I really appreciated your patience.  It got pretty hot at times working under the lamp - not that I'm complaining, I was just so happy you were enjoying the bracelets as much as I do and really hope that you are all happy with your purchases!  
Feel free to send me pictures of your bracelet stacks and how you wear them - I love to see that!
I don't know whether you noticed yesterday but I introduced a bunch of new colours to my ring and earring collections - so there are heaps to choose from and as always I have more waiting in the wings.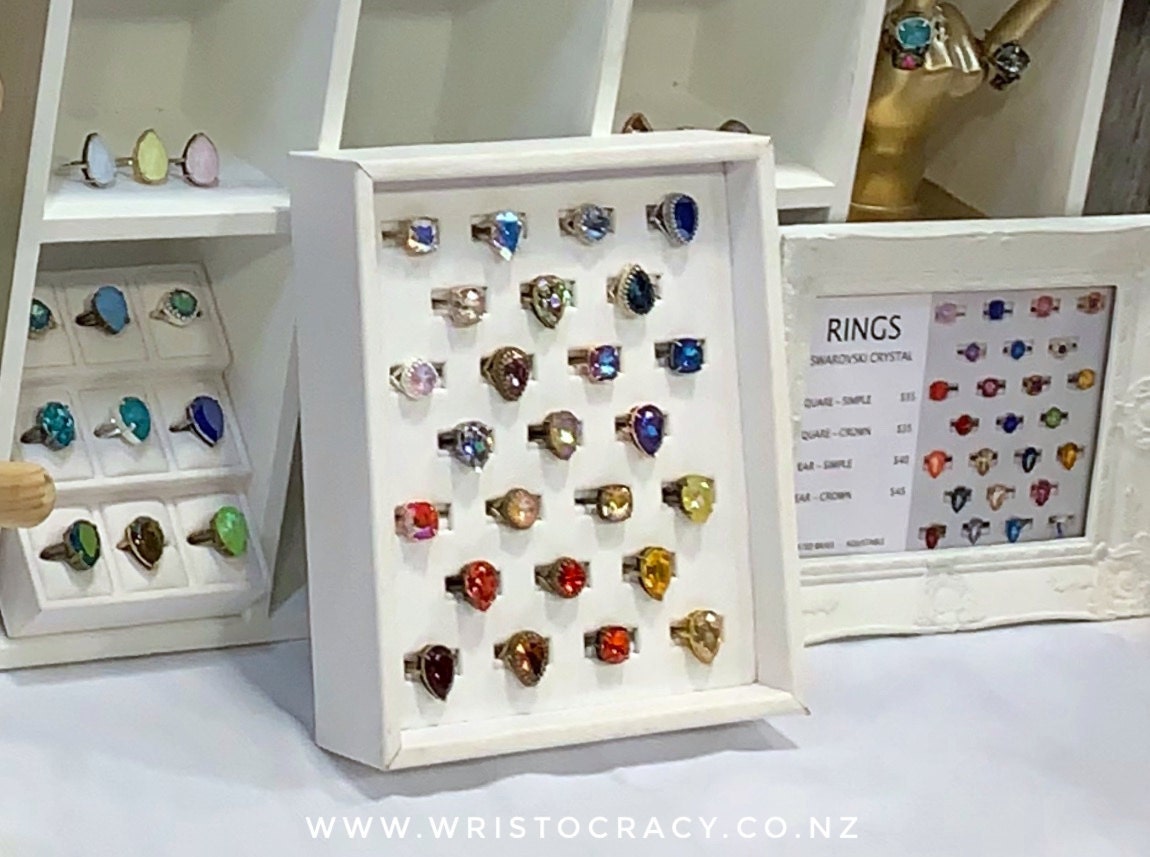 Hopefully some of you from yesterday are now reading this blog and will now be able to help me out with ideas and suggestions of what stones you're interested in me purchasing to make into bracelets.   I have one more market before I go - Crafternoon Tea in Albany THIS Saturday and then I'm off.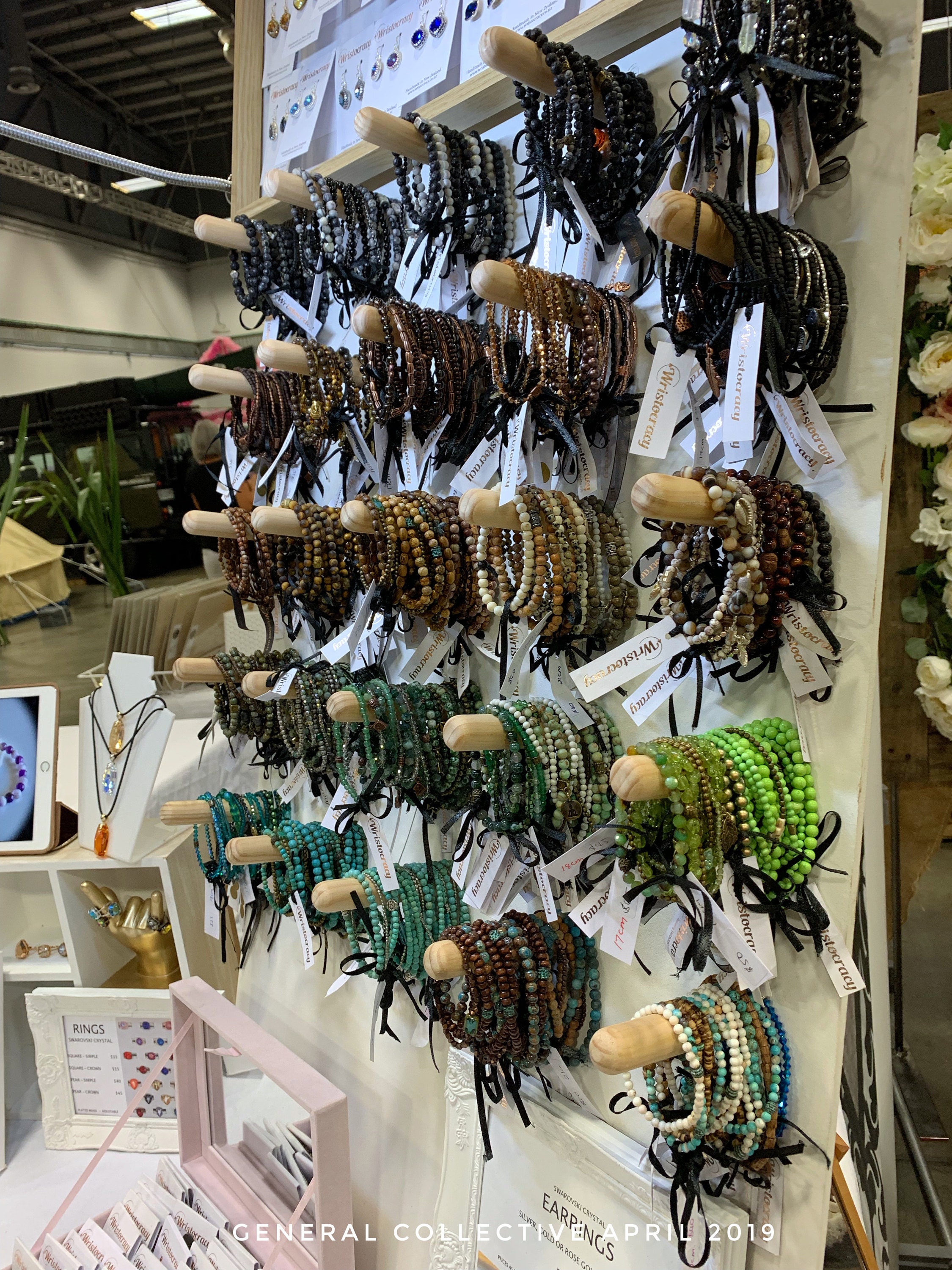 Whilst you can place orders on my website throughout - my last official day for posting is this Wednesday, the 3rd of April - so get in quick if you want something soon.  Or pop by on Saturday for another quick looksie.   Whilst I am away you can still place orders but they will not be posted until Tuesday 23 April - the Tuesday directly after Easter.  I will be available online throughout and I will be available to answer questions and talk to you.  In fact, I am hoping for some of your advice!
So, as most of you know I am heading overseas on Saturday for a bit of a holiday combined with a bit of bead shopping and market research.... I'm headed to California and will be driving around a bit to see if I can find some interesting beads to add to my bracelet range.  I'll also be checking out some other jewellery bits and pieces too.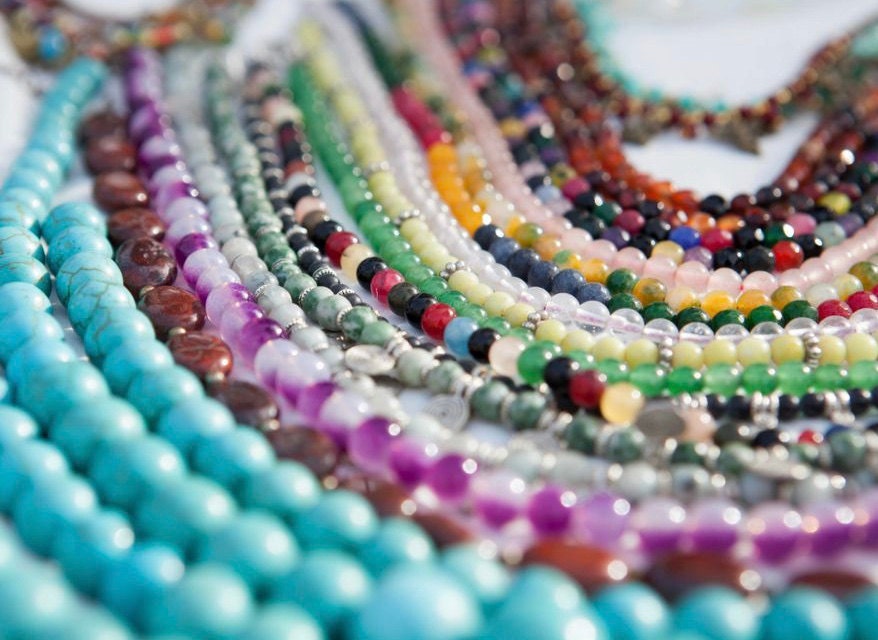 Now, as you know there is a huge amount of choice in the US and sometimes too much choice can be distracting (for me at least).   I don't want to get distracted and spend all my money on the wrong things ... so, I am really keen to hear from you, my valued customers on the stones you find most appealing. 
I will be trying to take some pics and want to invite you to join me on my trip by way of following my little travel blog.  When I find myself in a store or warehouse with aisles and aisles of beads like below ...... I need your help to keep me on track - please tell me the colours you like and the stones you are looking for!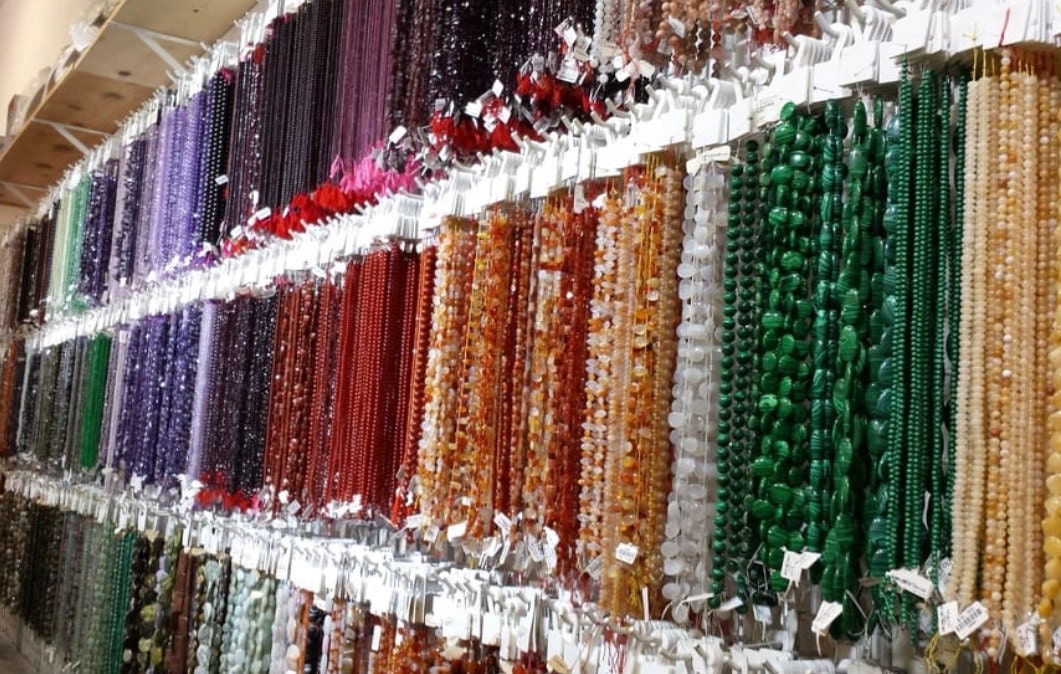 There are lots of stones I already have very good suppliers for.  So, it will be the special, different stones I am looking for.  The ones I don't already have, different interesting cuts and colours, stones of high quality and with traceable origin are attributes high on my list.  
Turquoise is one stone I will be particularly looking out for.  Please comment below if there is a particular stone you want me to look out for - I have a variety of places to visit and I am working on my shopping list now!