I was talking to my friend Deirdre today from Agnes & Me about my blog yesterday.  Deirdre told me she felt quite let down that I didn't include the outakes of the video with the various snouts, paws and random sounds interrupting the serenity..... whoops!
Point noted and sorry for not including them - but I am new to this and tbh there was a fair bit of random profanity in the videos  ... possibly not the best lol!  
Also,  husband John suggested that I delete them off my phone because with 80,000  photos on there ( yes there really are.... well 82,979 to be exact including 7956 in my favourites)  he accuses me of hoarding unnecessary photos and videos... which maybe is true and for once I actually listened and deleted them.  So sadly, I really can't share - but next time I will keep this in mind!  And... given that I live with two Labradors and 4 Moggies, 2 Teenagers and in West Auckland - it can get a little noisy from time to time!  It is likely to happen again!
So above is a photo of some of the culprits being quiet (with a pile of unfolded washing on the corner there "keeping it real") and then below another of the hierachy around here and how things work.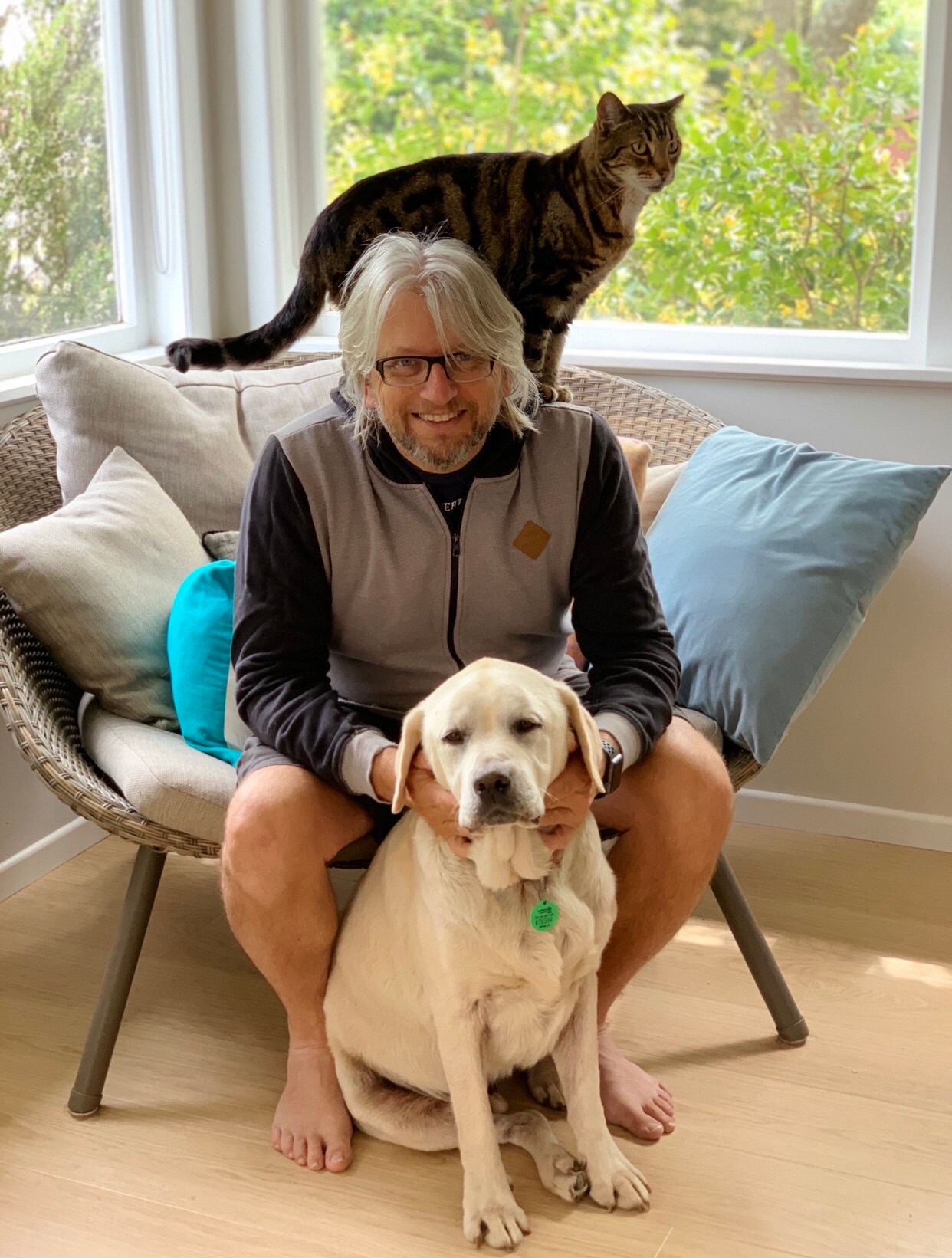 So the reason I am starting a blog is for a couple of reasons:
1. I really want to connect with my customers on a more personal level 
With Facebook and especially Instagram I just don't feel you get that so much, so I thought I could maybe create a more personal service through this website. 
I really like to hear your reactions to stones and designs and what better place that here!
When I decided to make the move to largely online I did so also realising that many of you prefer that face to face encounter where we talk and connect and you can try things on and I want to assure you that I am not quitting events altogether - but I did need to rationalise them for my own sanity and in order to keep the focus on the creating (which is my passion).
2.  I just don't like being that reliant on Social Media 
I also question what happens with all the information so I feel a little safer being myself on this website and hopefully you feel the same.  You can make a comment here and know that all your Facebook friends don't necessarily see it and that can help when you're trying to do some research for a present or similar or just want to keep things personal and to yourself.
So, that is the why I have made the shift....
For the most part I will be talking about beads and bracelets and all things sparkly - but also other things, markets, life in general including when I head off to check out some beads in April in California.  The trip will be part holiday and part work - and I'm keen to see some beautiful sights so if you have any suggestions of great places to visit or must do's let me know. 
Today, I'm going to feature information about Orange Agate.  I'm so lucky to be able to use the work of my friend and artist Alice from Little Aurora as a backdrop for my little blurb - I just adore her vibrant use of colour.  If you haven't already checked out her website follow the link.  She like me is a lover of bright, vibrant colour!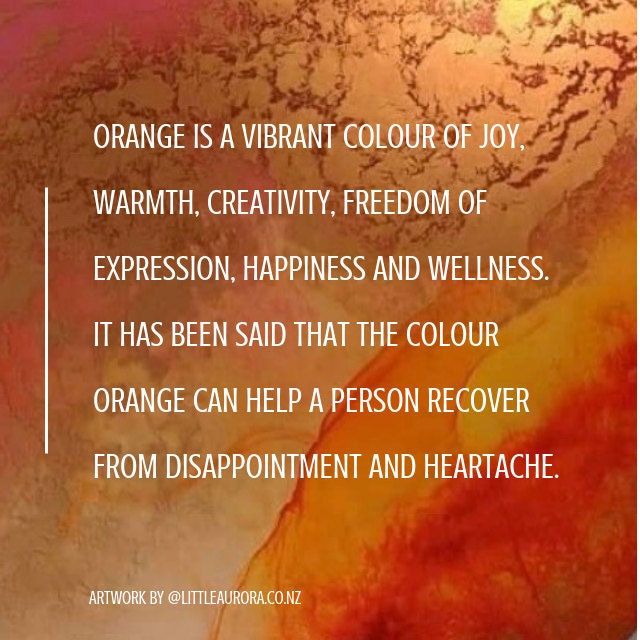 So, Orange Agate.🧡  It aligns the mind, body, spirit, and psyche to help you centre and feel calm. It can help deal with emotions such as repressed anger and emotional trauma. It is a stabilising and healing stone that generates self-acceptance, self confidence and a soothing energy bringing calm, balance, harmony and strength.  
There are a few Agates in the Orange Collection  so lots to choose from! I have been doing some reading and it seems that even just the colour Orange 🍊🧡can actually create actual physical effects such as increased hunger 😋 , heightened sense of activity 🤸🏻‍♂️🧘‍♀️🏄‍♀️ 🏃‍♀️, increased socialisation, a boost in aspiration, stimulated mental 🧠 activity 💭 🤔 , increased oxygen supply to the brain, increased contentment, and enhanced assurance. Orange also helps aid decision making, and enhances happiness😊, confidence, and understanding. So orange bracelets are a good one to keep you energised and perhaps that is why I have been whizzing through so much this week! 
COMING UP .........
I'm going to be running a little COMPETITION soon for followers of this blog so make sure you sign up so you don't miss out!  Details soon to follow!