Happy Monday all ... I hope it's been a good one. Today ... and this week I'll be profiling orange 🍊 and red ❤️ agates ... and some of the stones and colours that go with it .....  The stones that this set is strung from are actually called Natural Agate, the starcut stone is polished and the smaller 4mm is matte.  I've teamed them with a corrugated brass bracelet with a focal Czech glass bead.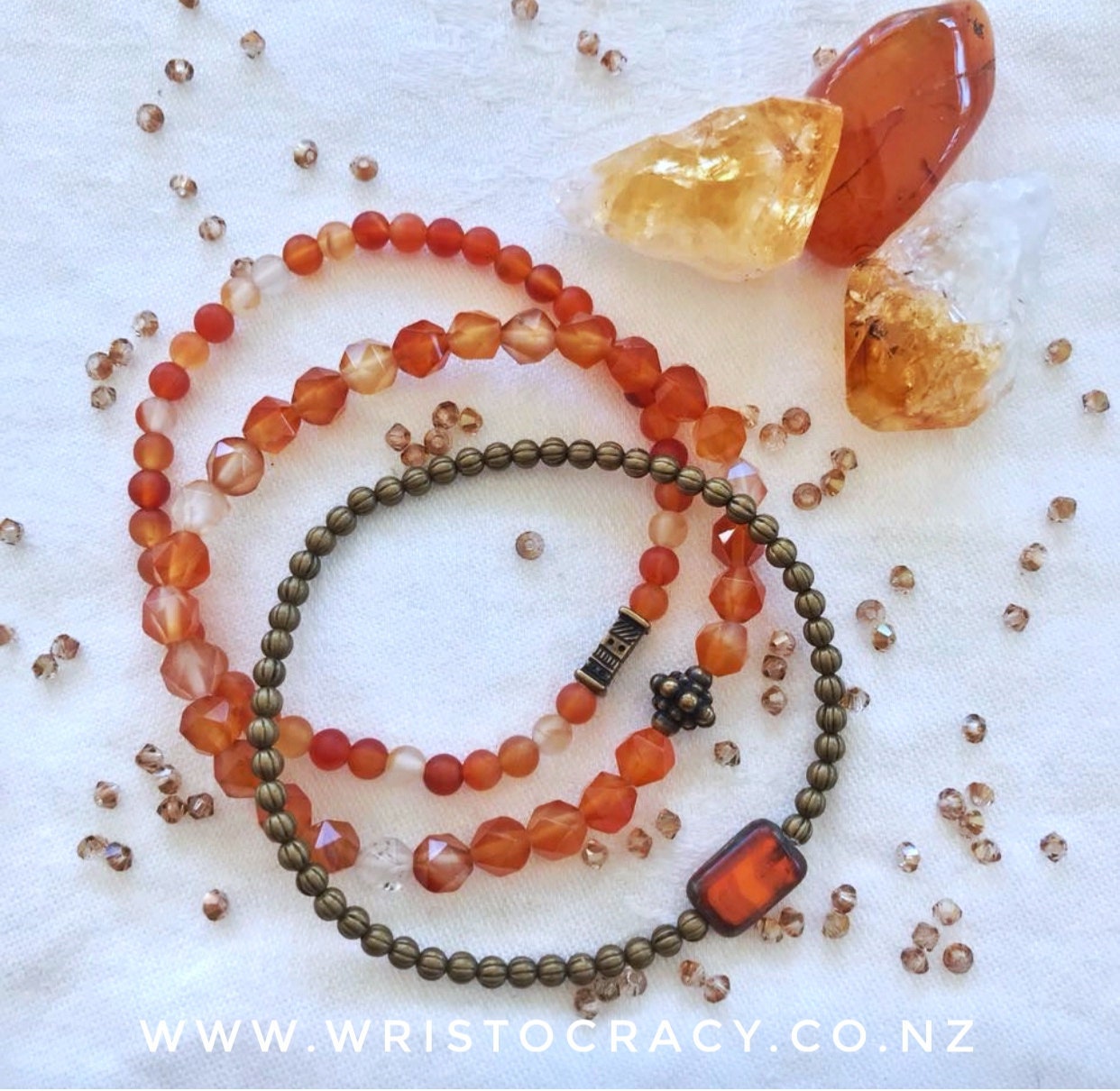 What you can't see so much here is the stone is quite translucent which means it plays beautifully with the light.  These gorgeous colours can be worn as a set or combined with other colours to create different looks and it really does bring that Autumn vibe to your wrist.....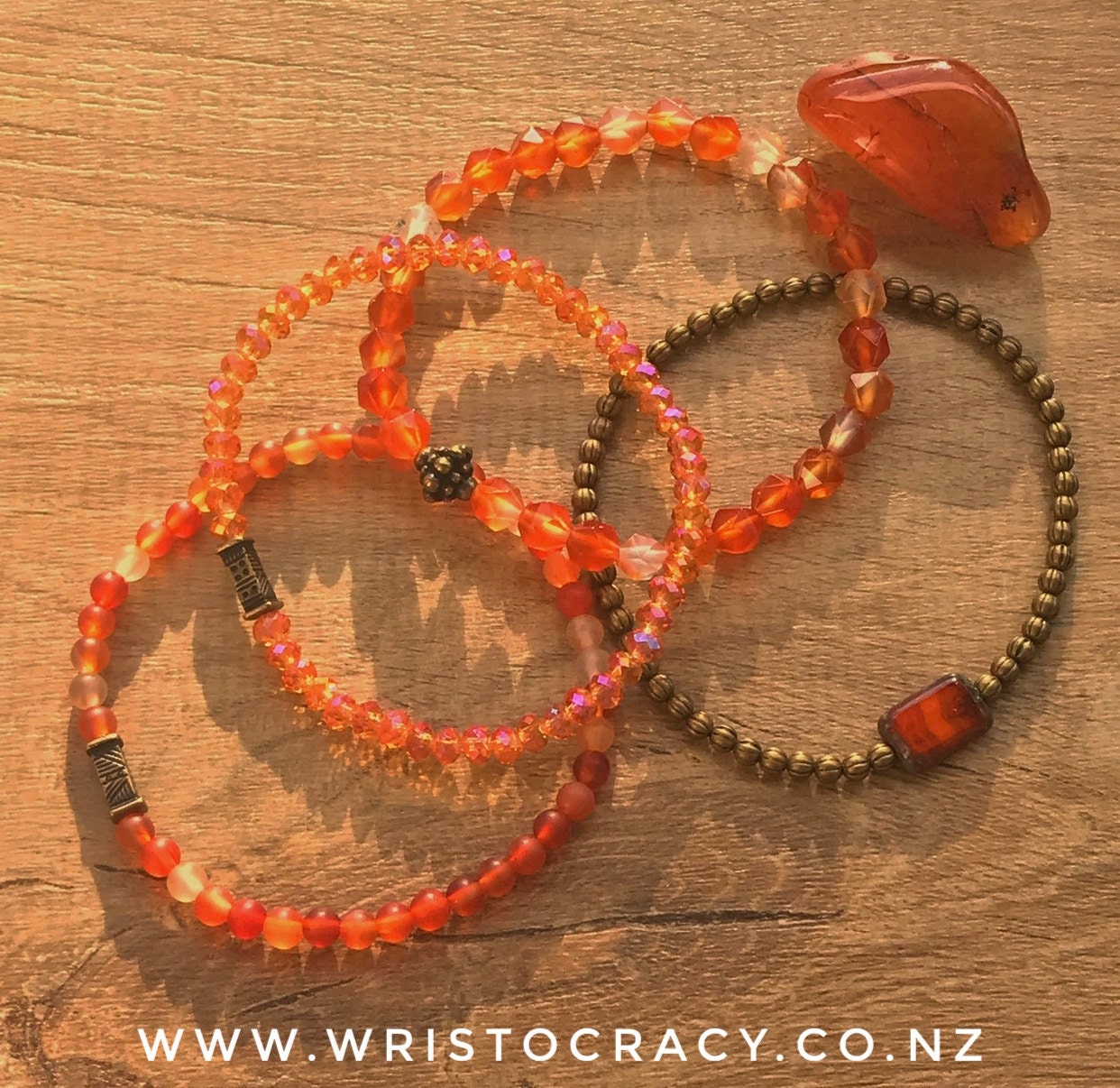 When I originally brought this set out as a Limited Release for General Collective in 2018, I offered it as a set of four, accompanied with the pictured orange crystal.  This extra bracelet is still available, but I will be offering other options as well. Check back later this week and I will have more to show you!  Incidentally, General Collective is fast approaching - only 3 weeks to go!